Globos de Oro 2017: lista completa de nominados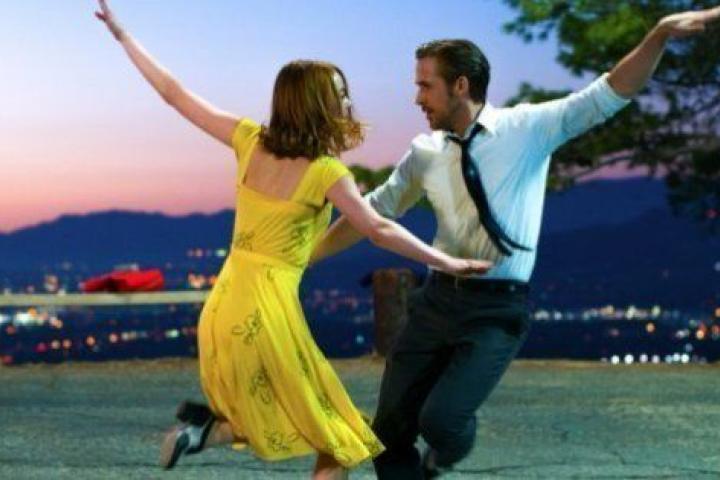 La temporada de premios acaba de comenzar y las nominaciones a los Globos de Oro de 2017 dan el pistoletazo de salida. La 74ª edición de los premios que suelen llamarse antesala de los Oscar se celebrarán en Los Ángeles (California, EEUU) el domingo 8 de enero y los presentará el humorista Jimmy Fallon.
Este lunes 12 de diciembre ha tenido lugar la lectura de las nominaciones de los Globos de Oro. Como era de esperar, La La Land ha acaparado muchas de ellas: siete en total. Esta cinta, dirigida por Damien Chazelle y protagonizada por Emma Stone y Ryan Gosling, se estrenará en España el 13 de enero, pero ya está sumando premios: se ha llevado ocho en los de la Crítica, celebrados este domingo. En la batalla de las películas también se enfrentan Manchester frente al mar, Moonlight y Jackie, cuya protagonista, Natalie Portman, tiene muchas papeletas para el premio.
En el apartado de series triunfa, cómo no, Juego de Tronos, todo un clásico. Este año también pega con fuerza la miniserie The People v. O.J. Simpson y se cuelan entre los nominados series que han sonado con fuerza como Stranger Things o The Crown. Tampoco se escapan de las nominaciones clásicos como Veep o Transparent.
Quienes acapararán los focos seguro serán cuatro mujeres. Por una parte las hermanas Sistine, Sophia y Scarlett Stallone, que este año tienen el honor de haber sido nombradas Miss Globos de Oro. Y por otro Meryl Streep, que se asegura galardón gracias al premio Cecil B. deMille a toda su carrera.
MEJOR PELÍCULA (DRAMA)
Moonlight
Manchester frente al mar
Hasta el último hombre
Lion
Comanchería
MEJOR PELÍCULA (COMEDIA O MUSICAL)
La La Land
Deadpool
Florence Foster Jenkins
20th Century Women
Sing Street
MEJOR PELÍCULA DE ANIMACIÓN
Zootrópolis
Canta
Vaiana
Trolls
Kubo y las dos cuerdas mágicas
La vida de Calabacín
MEJOR PELÍCULA EN LENGUA EXTRANJERA
Elle
Forushande (The Salesman)
Toni Erdmann
Neruda
Divines
MEJOR DIRECTOR
Damien Chazelle, por La La Land
Barry Jenkins, por Moonlight
Mel Gibson, por Hasta el último hombre
Kenneth Lonergan, por Manchester desde el mar
Tom Ford, por Animales Nocturnos
MEJOR GUIÓN
Damien Chazelle, por La La Land
Tom Ford y Austin Wright, por Animales nocturnos
Barry Jenkins y Tarell Alvin McCraney, por Moonlight
Kenneth Lonergan, por Manchester frente al mar
Taylor Sheridan, por Comanchería
MEJOR ACTRIZ (DRAMA)
Natalie Portman, por Jackie
Amy Adams, por Animales Nocturnos
Jessica Chastain, por El caso Sloane
Ruth Negga, por Loving
Isabelle Huppert, por Elle
MEJOR ACTOR (DRAMA)
Casey Affleck, por Manchester frente al mar
Denzel Washington, por Fences
Andrew Garfield, por Hasta el último hombre
Viggo Mortensen, por Captain Fantastic
Joel Edgerton, por Loving
MEJOR ACTRIZ (COMEDIA O MUSICAL)
Emma Stone, por La La Land
Meryl Streep, por Florence Foster Jenkins
Annette Benning, por 20th Century Women
Lily Collins, por Rules Don't Apply
Hailee Steinfeld, por The Edge of Seventeen
MEJOR ACTOR (COMEDIA O MUSICAL)
Ryan Gosling, por La La Land
Ryan Reynolds, por Deadpool
Hugh Grant, por Florence Foster Jenkins
Jonah Hill, por Juego de Armas
Colin Farrell, por Langosta
MEJOR ACTRIZ DE REPARTO
Viola Davis, por Fences
Michelle Williams, por Manchester frente al mar
Naomie Harris, por Moonlight
Nicole Kidman, por Lion
Octavia Spencer, por Figuras ocultas
MEJOR ACTOR DE REPARTO
Mahershala Ali, por Moonlight
Jeff Bridges, por Comanchería
Simon Helberg, por Florence Foster
Dev Patel, por Lion
Aaron Taylor Johnson, por Animales Nocturnos
MEJOR CANCIÓN
City Of Stars, de Ryan Gosling y Emma Stone (La La Land)
Can't stop the feeling, de Justin Timberlake (Trolls)
Faith, de Ariana Grande y Stevie Wonder (Sing)
Gold, de Iggy Pop (Gold)
How far I'll go, de Lynn Manuel Miranda (Vaiana)
MEJOR BANDA SONORA
Justin Hurwitz, por La La Land
Hans Zimmer, Pharrell Williams, Benjamin Wallfisch, por Hidden Figures
Dustin O'Halloran, Hauschka, por Lion
Johann Johannsson, por La llegada
Nicholas Britell, por Moonlight
MEJOR SERIE (DRAMA)
Juego de Tronos
The Crown
This is us
Stranger Things
Westworld
MEJOR SERIE (COMEDIA O MUSICAL)
Black-ish
Transparent
Mozart in the jungle
Veep
Atlanta
MEJOR MINISERIE O PELÍCULA PARA TELEVISIÓN
The People v. O. J. Simpson
American Crime
The Night Of
El infiltrado
El ayuda de cámara
MEJOR ACTOR (DRAMA)
Rami Malek, por Mr. Robot
Bob Odenkirk, por Better Call Saul
Matthew Rhys, por The Americans
Billy Bob Thornton, por Goliath
Liev Schreiber, por Ray Donovan
MEJOR ACTRIZ (DRAMA)
Evan Rachel Wood, por Westworld
Winona Ryder, por Stranger Things
Claire Foy, por The Crown
Keri Russell, por The Americans
Caitriona Balfe, por Outlander
MEJOR ACTRIZ (COMEDIA O MUSICAL)
Julia Louis-Dreyfus, por Veep
Rachel Bloom, por Crazy Ex-Girlfriend
Sarah Jessica Parker, por Divorce
Gina Rodríguez, por Jane The Virgin
Tracey Ellis-Ross, por Black-ish
Issa Rae, por Insecure
MEJOR ACTOR (COMEDIA O MUSICAL)
Gael García Bernal, por Mozart in the jungle
Nick Nolte, por Graves
Jeffrey Tambor, por Transparent
Anthony Anderson, por Black-ish
Donald Glover, por Atlanta
MEJOR ACTRIZ DE MINISERIE O PELÍCULA PARA TELEVISIÓN
Sarah Paulson, por The People v. O. J. Simpson
Felicity Huffman, por American Crime
Riley Keough, por The Girlfriend Experience
Charlotte Rampling, por London Spy
Kerry Washington, por Confirmation
MEJOR ACTOR DE MINISERIE O PELÍCULA PARA TELEVISIÓN
Courtney B. Vance, por The People v. O. J. Simpson
John Turturro, por The Night Of
Riz Ahmed, por The Night Of
Bryan Cranston, por All the way
Tom Hiddleston, por El infiltrado
MEJOR ACTRIZ DE REPARTO EN SERIE, MINISERIE O PELÍCULA PARA TELEVISIÓN
Olivia Colman, por The Night Manager
Lena Headey, por Juego de Tronos
Chrissy Metz, por This Is Us
Mandy Moore, por This Is Us
Thandie Newton, por Westworld
MEJOR ACTOR DE REPARTO DE SERIE, MINISERIE O PELÍCULA PARA TELEVISIÓN
Sterling K. Brown, por The People v. O. J. Simpson
Hugh Laurie, por The Night Manager
John Lithgow, por The Crown
Christian Slater, por Mr. Robot
John Travolta, por The People v. O. J. Simpson