"¿Qué estáis diciendo?": Broncano responde a las acusaciones de racismo por este chiste en 'La Resistencia'
El humorista se defiende tras las críticas en las redes por un chiste sobre George Floyd.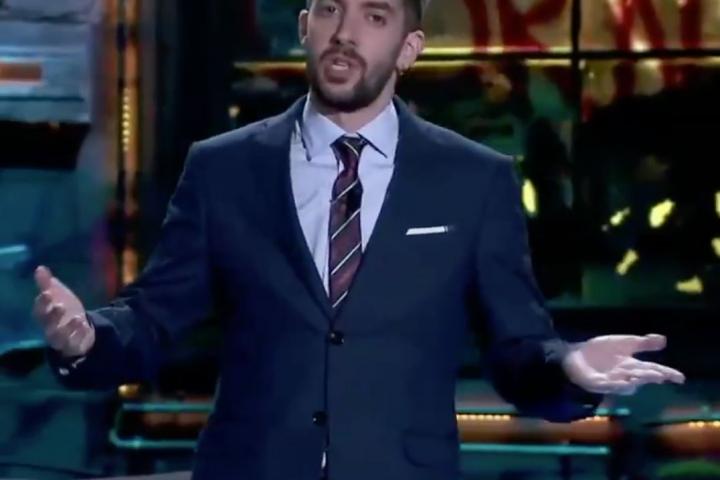 El humorista David Broncano, presentador de La Resistencia (Movistar+), se ha defendido desde su cuenta de Twitter de las críticas que está recibiendo tanto él como su programa por un chiste realizado esta semana sobre las protestas raciales en EEUU por la muerte de George Floyd.
Una broma por la que están acusando tanto al humorista como al programa de racismo.
Fue comentando la siguiente noticia: Un grupo de científicos investiga si tu perro te rescataría en caso de emergencia.
"A China todavía le queda un poco de rencor, todo indica que se harían un poco los locos", comenzó a bromear Broncano, que finalizó el comentario sobre la noticia con este chiste:
"Si el perro igual se estuviera ahogando en el mar, diríamos que el perro sería la Unión Europea. Y para el resto del mundo, cojamos el caso de Rex, el perro policía. No sabemos si le podría su parte de perro o su parte de policía". 
En ese momento, junto a Broncano aparecía la imagen de un perro pisando la cabeza de un hombre negro, simulando lo que le sucedió a George Floyd, que murió por asfixia cuando un policía blanco de Minneapolis le pisó el cuello con la rodilla.
Muchos han tildado de "racista" el chiste y han cargado duramente contra el programa y contra Broncano:
En mi puta vida vuelvo a ver la resistencia, racistas de mierda, que poca sensibilidad

— Princesa (@Berberbarbiee) June 5, 2020
hombres cis hetero blancos que su única forma de hacer "reír" es con "humor negro", les quitas eso y están acabados

— gl0 🇳🇬 (@gl0ria_ry) June 5, 2020
Por favor @LaResistencia El contexto. No sois Andy Kaufman; Trabajáis para una empresa muy muy poderosa. No hacéis nada sin importaros las consecuencias o asumiendo realmente todo lo que venga.
Sed conscientes de una vez y mostrad ALGO de compasión.
Sólo eso.
Gracias.

— Locas Del Coño (@Locarconio) June 6, 2020
esto es literalmente horrible y ojala despidan a las mentes detras de esto luego se les llenara la boca de black lives matter izquierda racista de mierda 😘😘

— anyelo (@gadyola_) June 4, 2020
Vamos a burlarnos del asesinato de un hombre muy bien, su hija se ha quedado sin padre por culpa de la brutalidad policial hacía la gente negra y tú vas y te ríes de ello.

— Maddy (@MadandStranger) June 6, 2020
Se supone que es humor? Esto es simplemente asqueroso y vil

— nèmesis (@safaeraz) June 5, 2020
Una de esas críticas ha procedido de la cuenta de Afroféminas, cuenta de la "comunidad para mujeres afrodescendientes y racializadas de habla hispana" que ha cargado duramente contra el programa: "Personas blancas, con el pretexto del humor, banalizan y se divierten con la violencia y la muerte hacia los cuerpos negros. @LaResistencia producido por @ElTerrat considera oportuno hacer broma con la muerte de George Floyd. Asco!!!".
Tuit al que ha contestado Broncano defendiéndose: "Pero si es un chiste contra los abusos policiales, ¿qué estáis diciendo? ¿Lo habéis escuchado o habéis visto la imagen y ya?"
Pero si es un chiste contra los abusos policiales, ¿qué estáis diciendo? ¿Lo habéis escuchado o habéis visto la imagen y ya? 🤦‍♂️

— David Broncano (@davidbroncano) June 6, 2020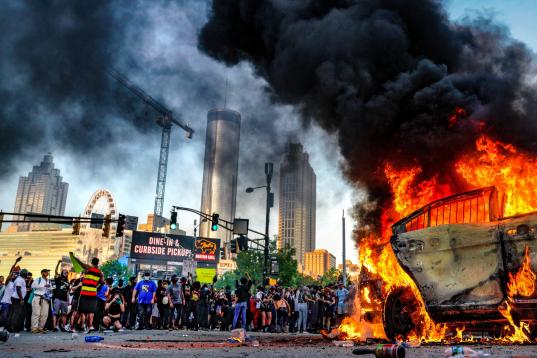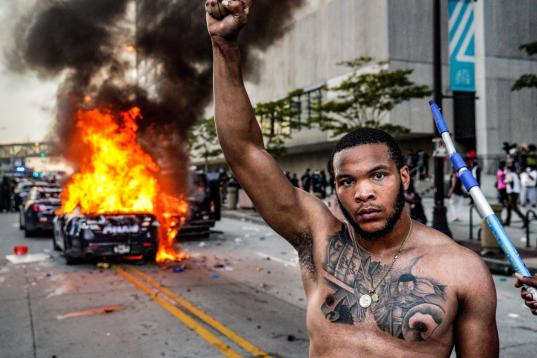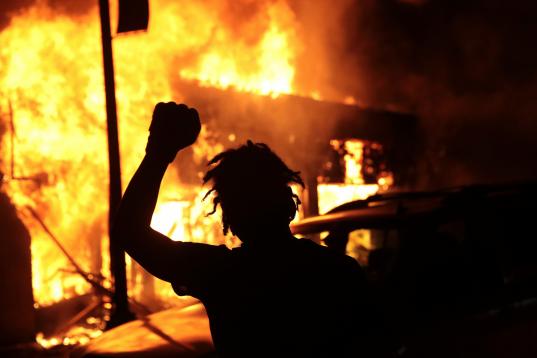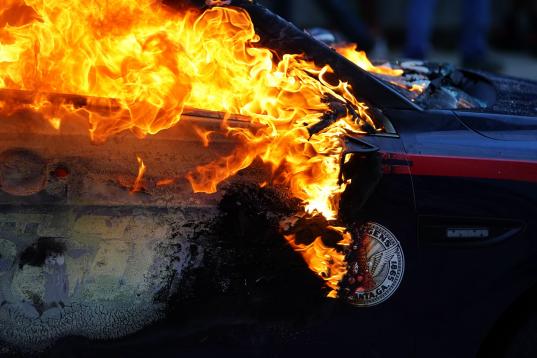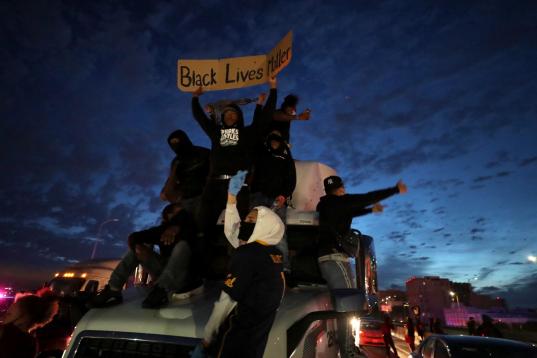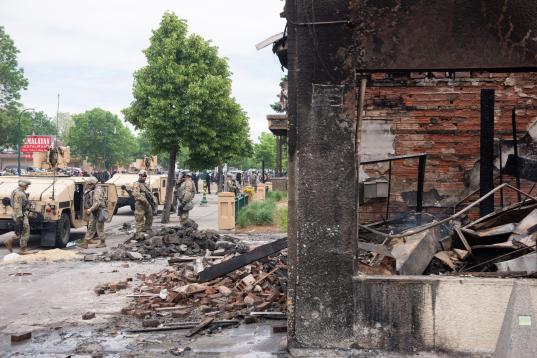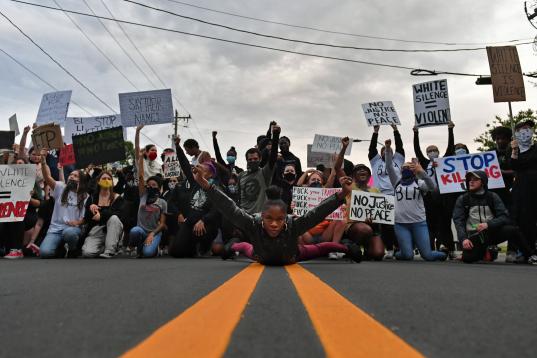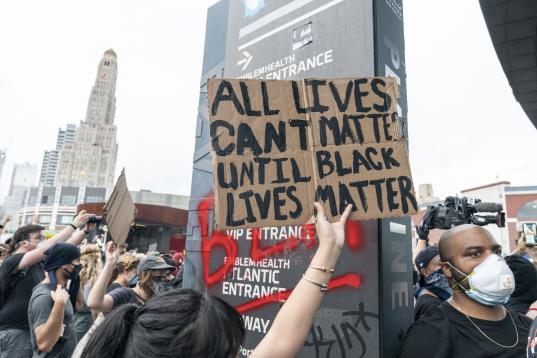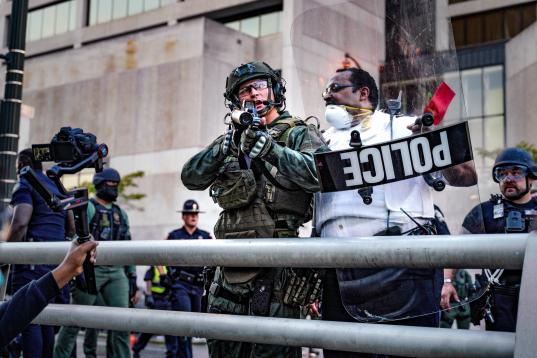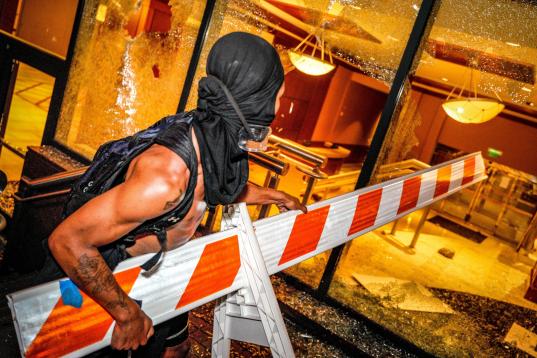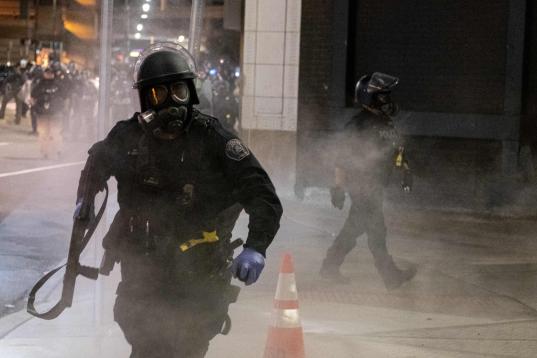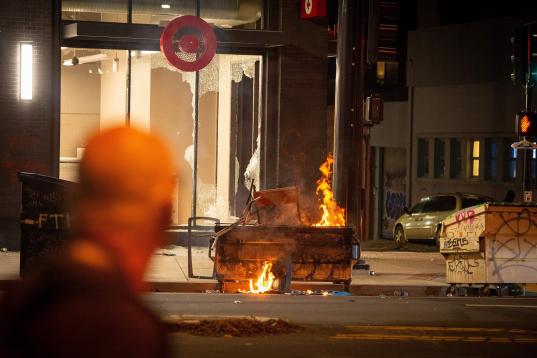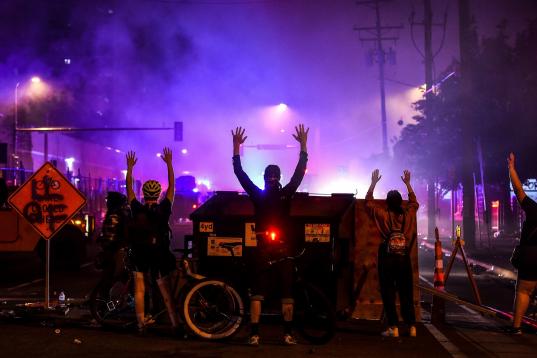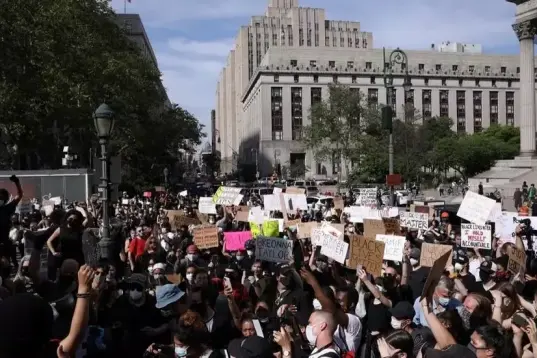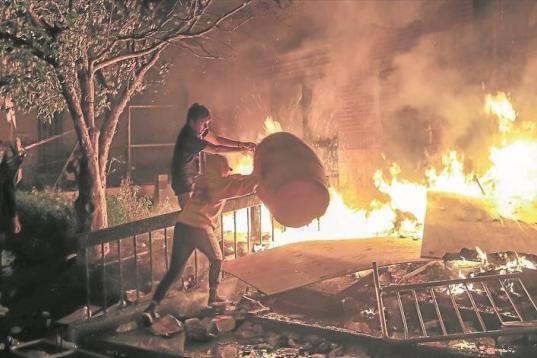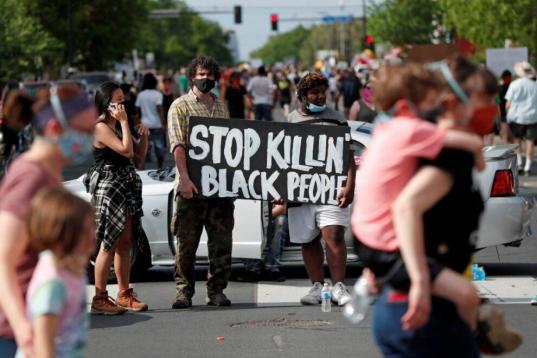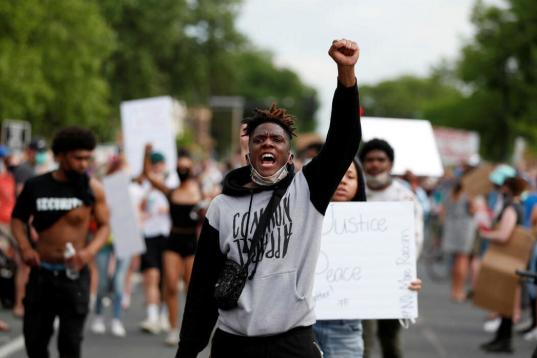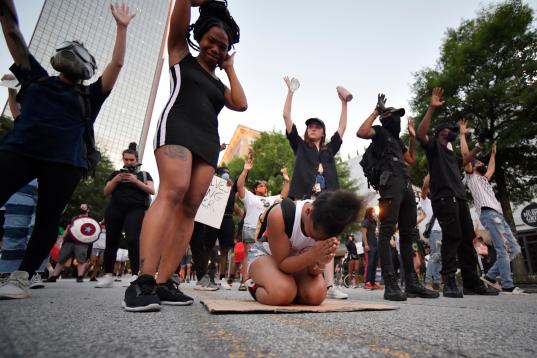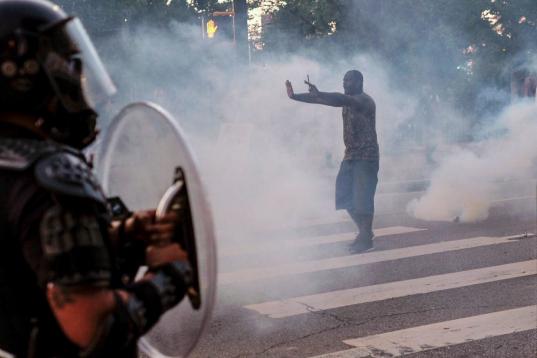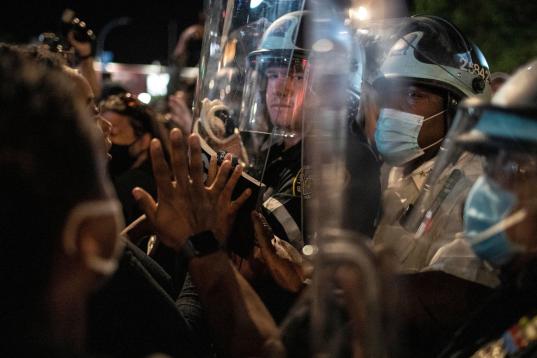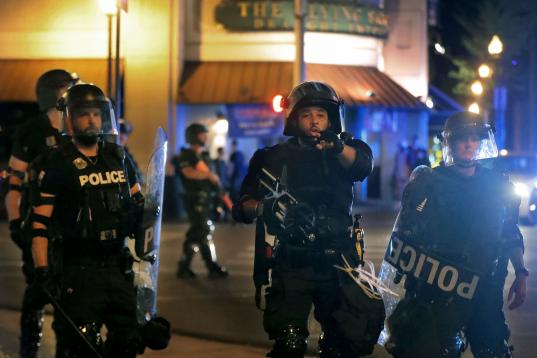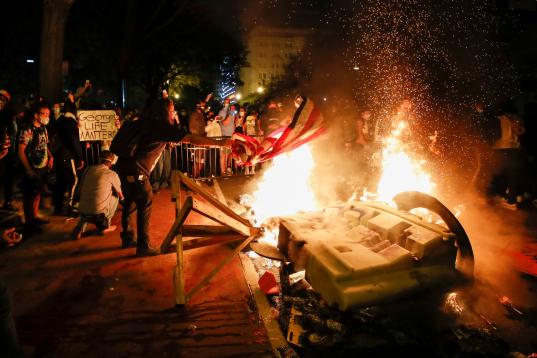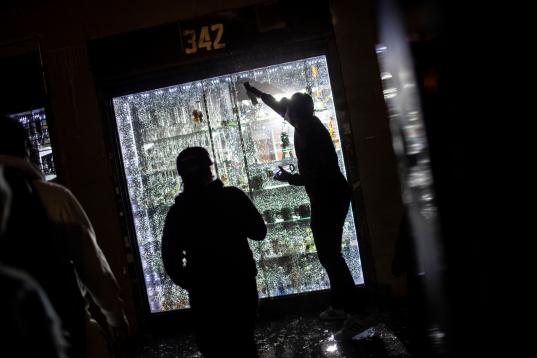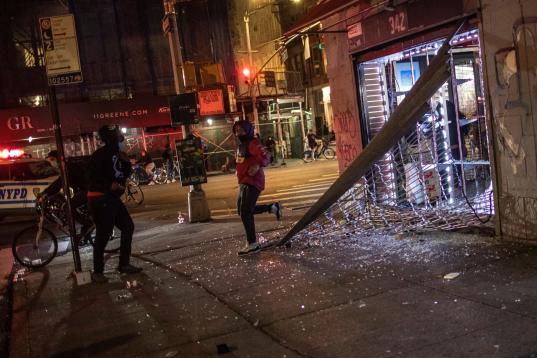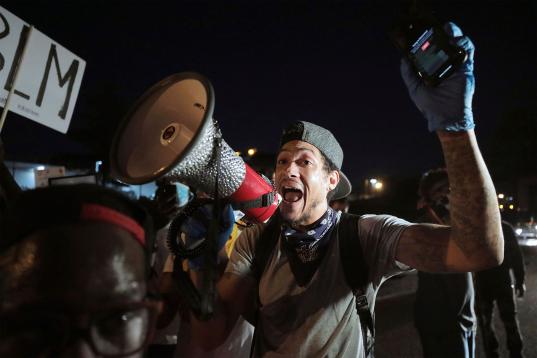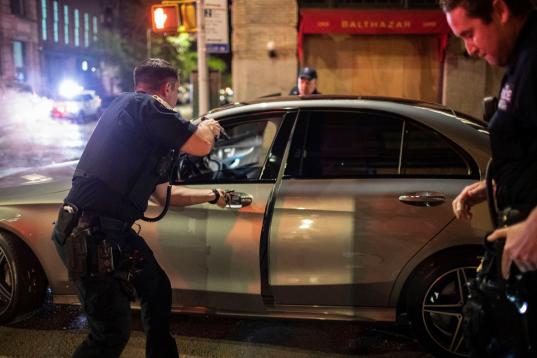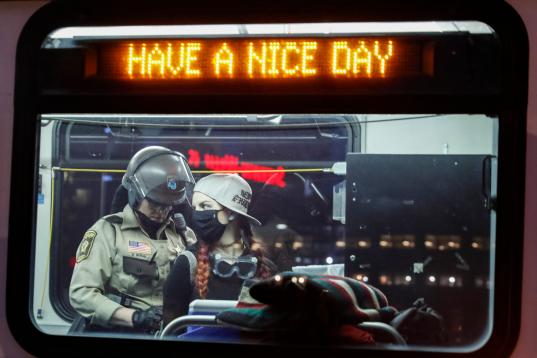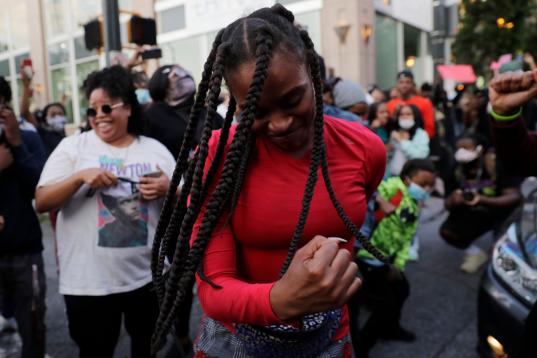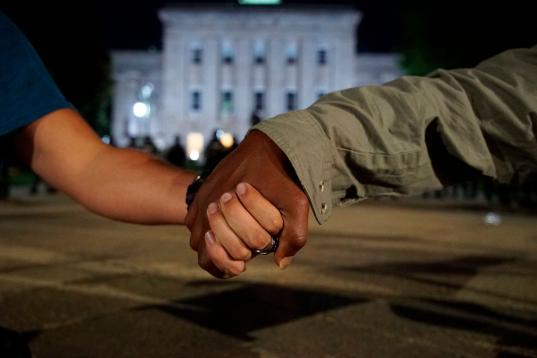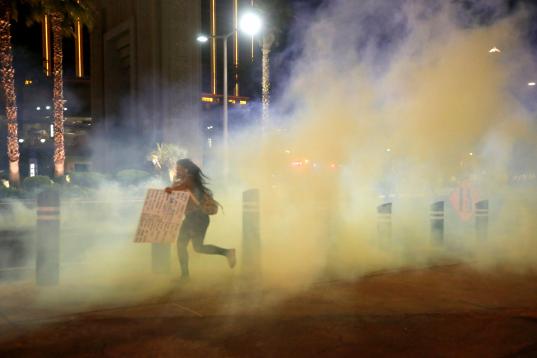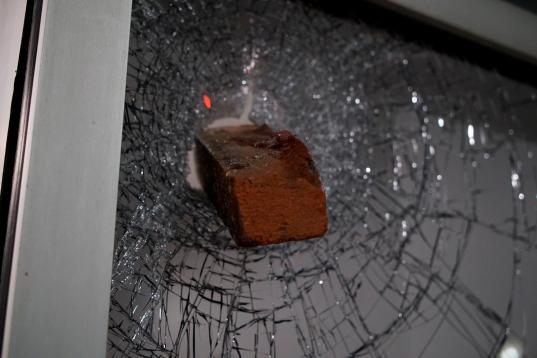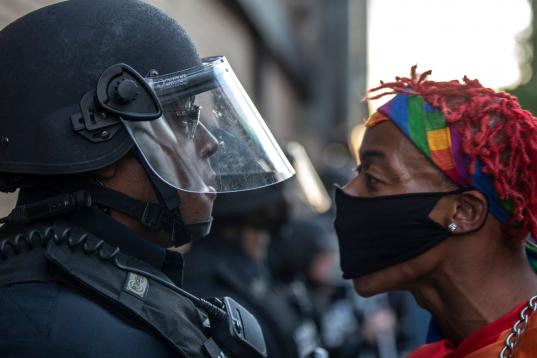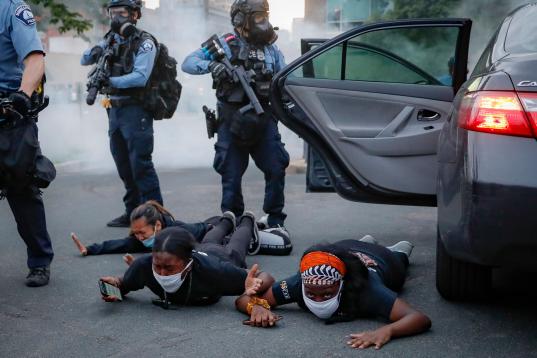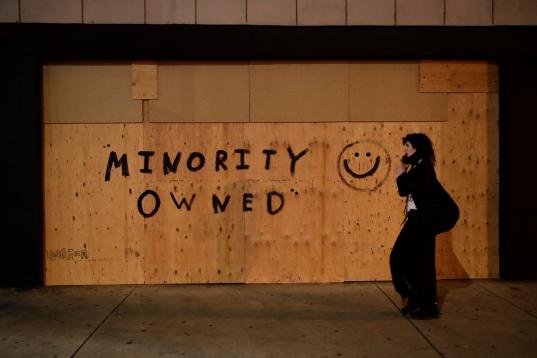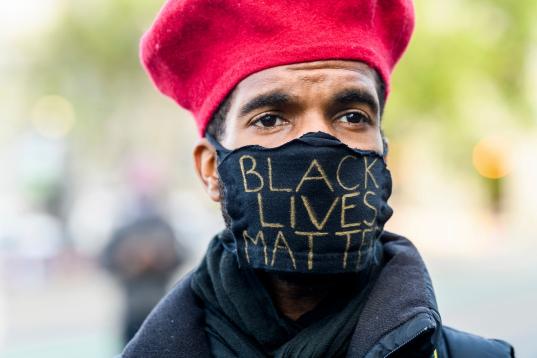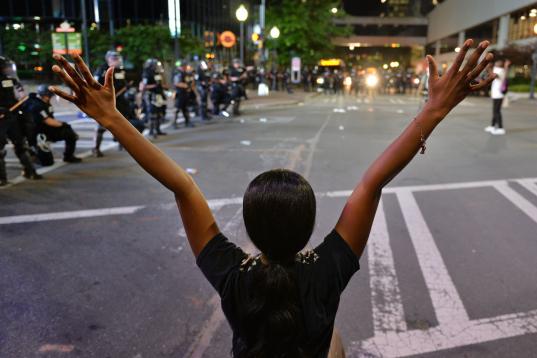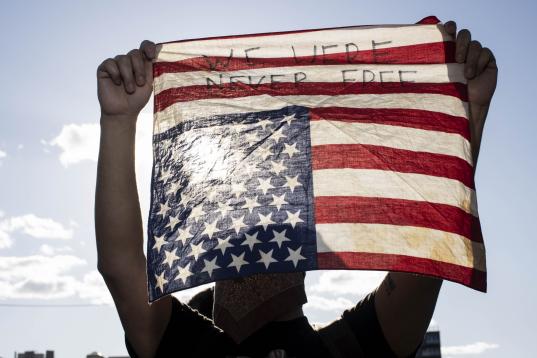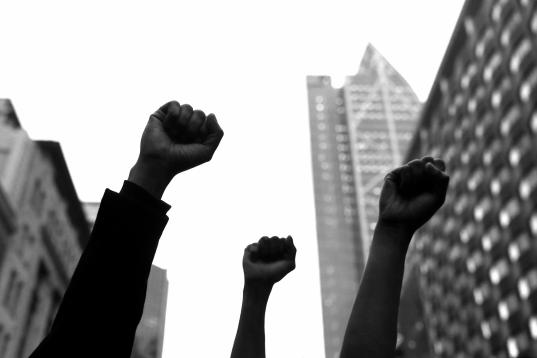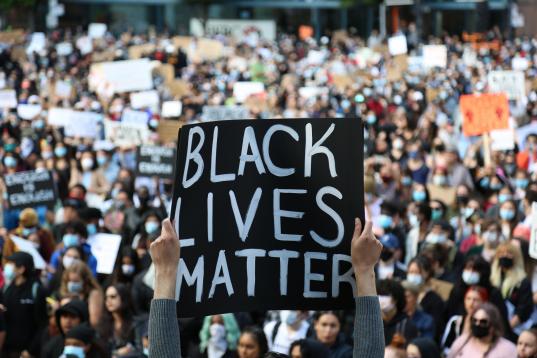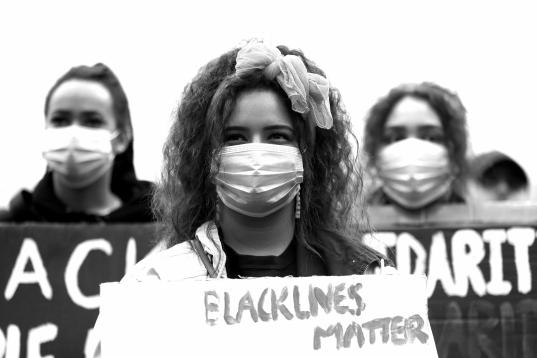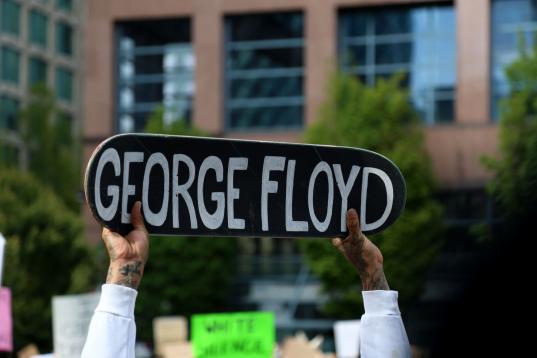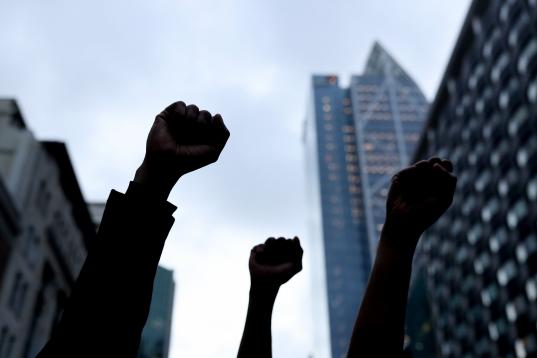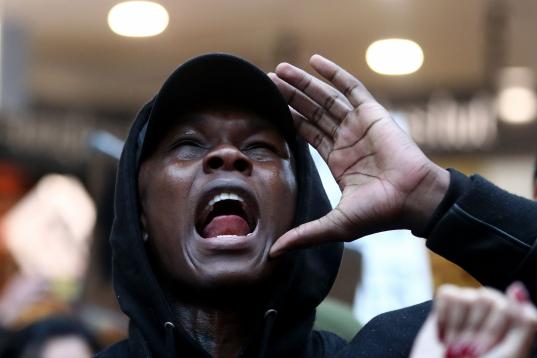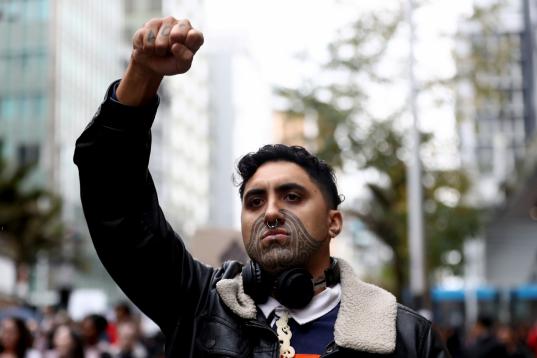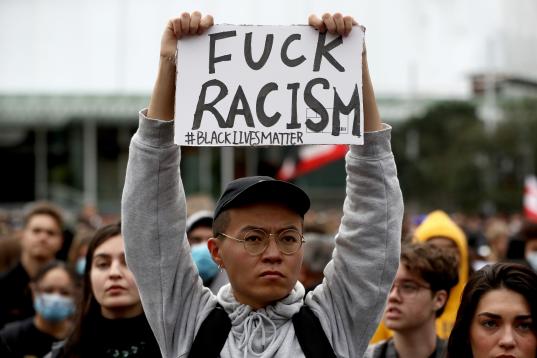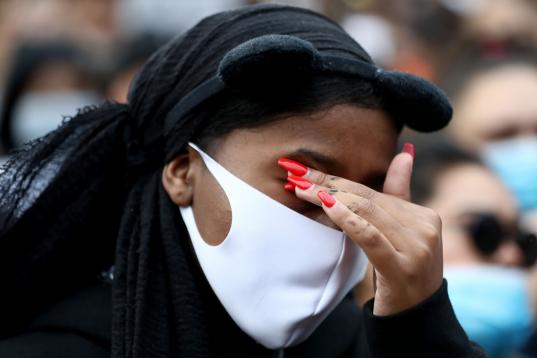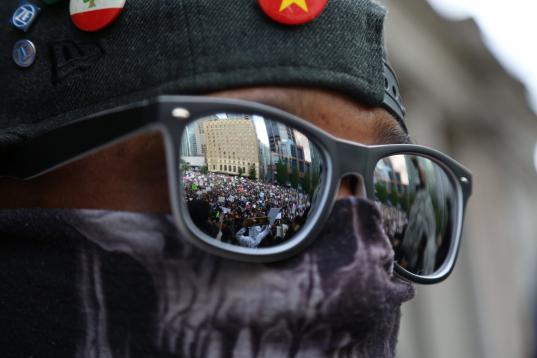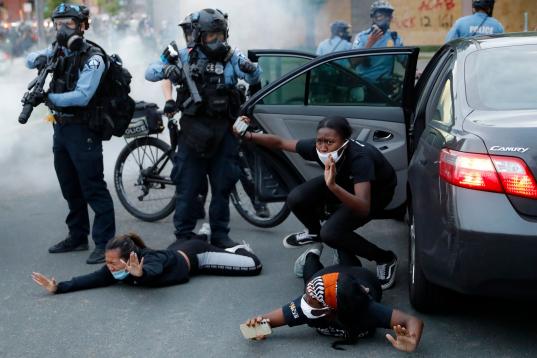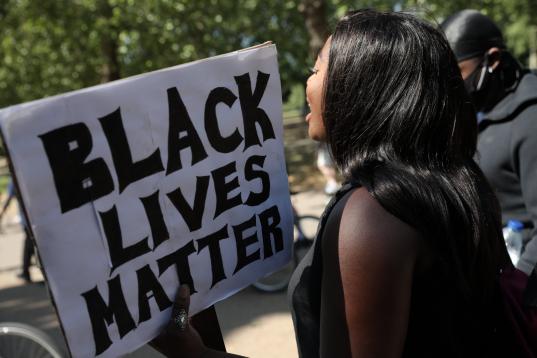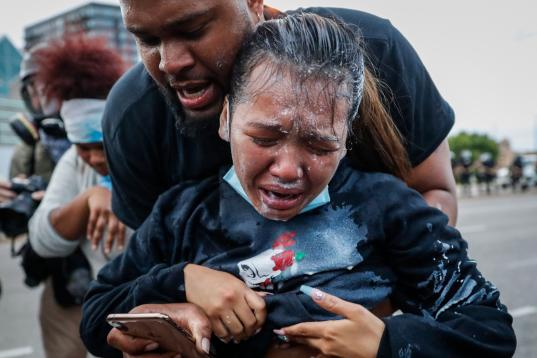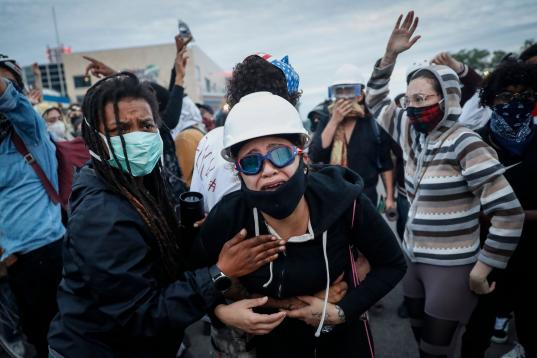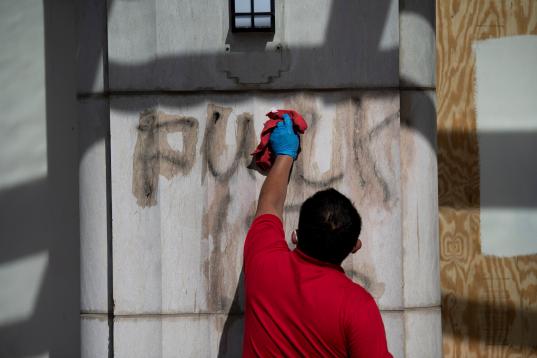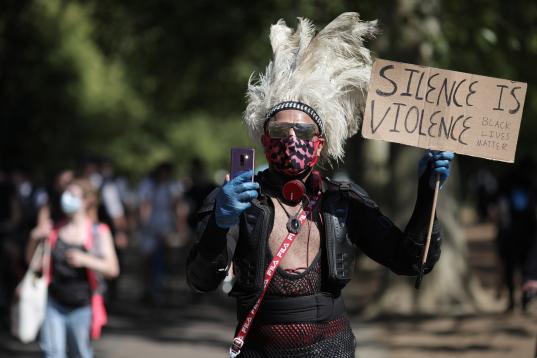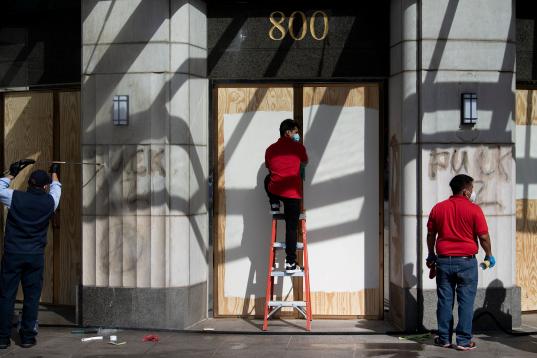 People remove graffiti near the White House after a third night of violent protests over the death of George Floyd on June 1, 2020, in Washington, DC. - Police fired tear gas outside the White House late Sunday as anti-racism protestors again to...
Close slideshow