Visita 'The Wizarding World of Harry Potter', la atracción de Harry Potter en Los Angeles (FOTOS)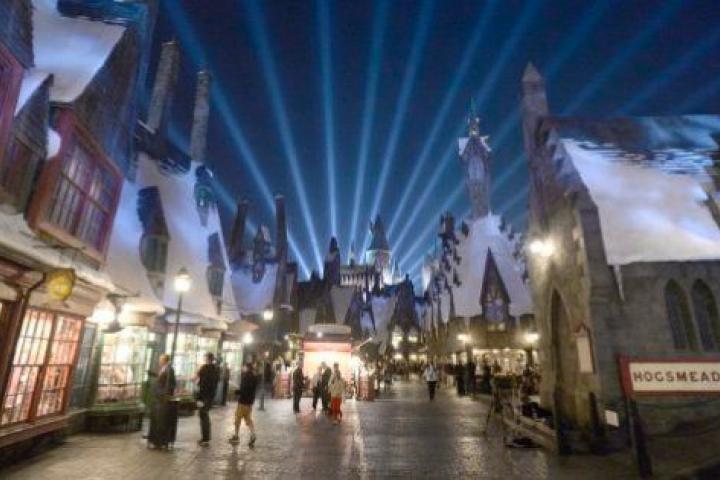 El universo Harry Potter se hace un poco más accesible. Este miércoles el parque Universal Studios Hollywood de Los Angeles (California) ha inaugurado la atracción The Wizarding World of Harry Potter, que los visitantes podrán disfrutar a partir del jueves 7 de abril.
La apertura de este espacio, con fuegos artificiales y juegos de luces y colores, ha contado con la presencia del compositor estadounidense John Williams, responsable de la banda sonora de la saga, y otros conocidos actores de la franquicia cinematográfica como Warwick Davis (Griphook), Tom Felton (Draco Malfoy), Evanna Lynch (Luna Lovegood) y los gemelos James y Oliver Phelps (Fred y George Weasley). También había representantes del parque temático y de la productora Warner Bros.
The Wizarding World of Harry Potter permite a los fans de Potter entrar directamente en su mundo, recorrer las calles de Hogsmeade, visitar sus tiendas y explorar el castillo de Hogwarts. Los más aventureros también puedes disfrutar de las atracciones, porque The Wizarding World of Harry Potter incluye el espacio Harry Potter and the Forbidden Journey —una aventura en 3D inspirada e el juego Quidditch— y una montaña rusa al aire libre para toda la familia Flight of the Hippogrifft.