En preescolar, prometió que se casaría con su mejor amiga; 20 años después, lo cumplió
"Estaba enamorado de Laura cuando era pequeño y sigo estándolo a día de hoy".
La historia de amor de Laura Scheel y Matt Grodsky comenzó hace muchos, muchos años; concretamente, en preescolar.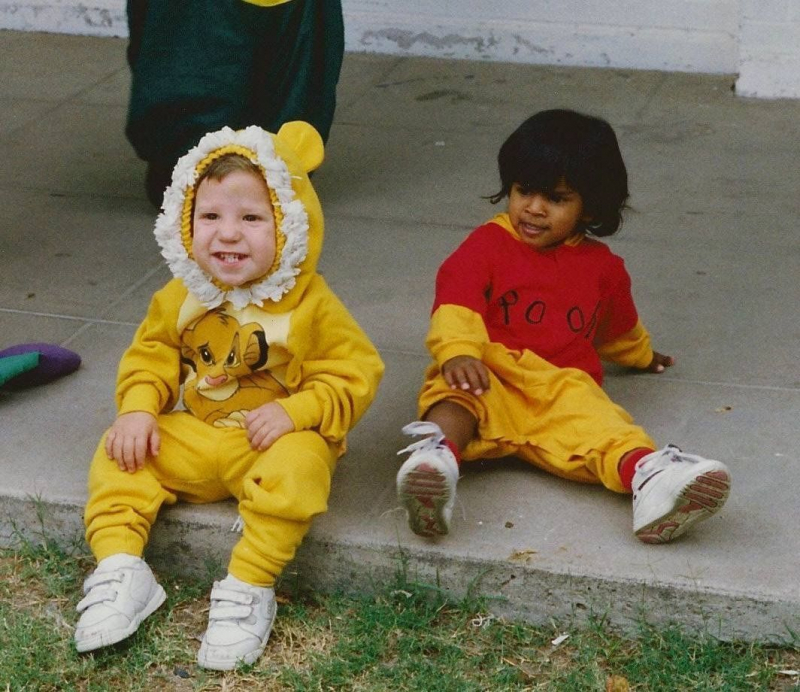 Se conocieron cuando eran niños, en Phoenix (Arizona, Estados Unidos), jugaban juntos al pilla-pilla en el patio y se quedaban despiertos juntos a la hora de la siesta. En una publicación de la cuenta de Instagram The Way We Met (que significa "cómo nos conocimos"), Matt explica que uno de los primeros recuerdos que conserva de la infancia es el de ponerse de pie en clase y declarar su amor por su mejor amiga, Laura. "Estaba enamorado de Laura cuando era pequeño y sigo estándolo a día de hoy", escribe.
A post shared by The Way We Met (@thewaywemet) on Jun 19, 2017 at 4:42pm PDT
Según ha contado Laura a los compañeros del HuffPost Estados Unidos, recuerda que en preescolar Matt era el típico graciosillo de la clase.
"Lo hacíamos casi todo juntos", añade. "Nos lo pasábamos genial".
Por otro lado, Matt recuerda sus intentos de impresionar a Laura desde una edad muy temprana.
"El rey león era lo que les gustaba a todos los niños por aquel entonces, así que pasábamos la mayor parte del tiempo recitando frases de la película en el patio", comenta Matt al HuffPost. "Recuerdo que intenté impresionarla en una fiesta por el Cinco de Mayo en preescolar en la que estábamos intentando romper una piñata. Por suerte, yo fui quien consiguió romperla y doy por hecho que conseguí que se fijara en mí".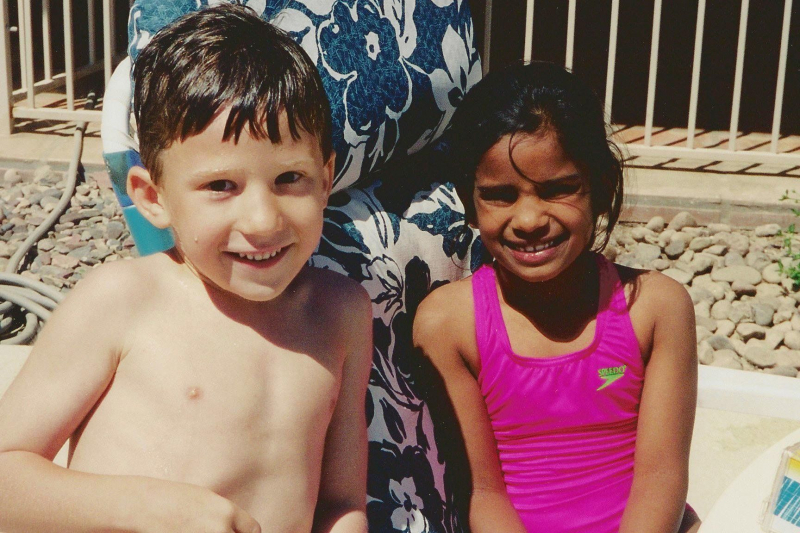 En primaria, cada uno fue a un colegio distinto y en algún momento perdieron el contacto. Lo recuperaron años después, cuando Laura vio el nombre de Matt en la agenda del móvil de una amiga, ya en el instituto. La amiga en común quiso organizar una cita con Matt, pero Laura se mostraba reacia al principio.
"Tenía mis dudas con respecto a quedar con él", reconoce. "Pero me mandó un mensaje y empezamos a llevarnos bien".
Dos semanas después, ya eran novios. Iban a institutos diferentes y fueron a la universidad en Estados diferentes, pero siguieron juntos durante todo ese tiempo.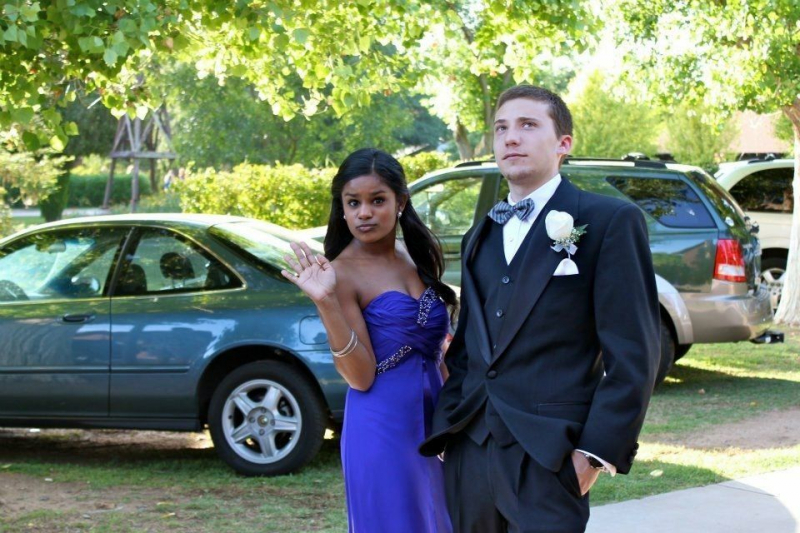 En mayo de 2015, Matt hizo realidad la promesa que se había hecho en preescolar y le pidió matrimonio a Laura en el colegio en el que se conocieron. Ella pensaba que habían ido hasta allí a hacer un pícnic para celebrar que habían acabado el tercer año de universidad.
"Se pasó todo el viaje el coche preguntándome por qué estaba nervioso. Y yo no dejaba de meter la mano en el bolsillo cuando ella no miraba para comprobar que el anillo seguía ahí", explica Matt al HuffPost. "Hinqué una rodilla en el suelo y llegó mi hermano haciendo fotos con el móvil. Laura estaba en shock. Le expliqué por qué quería casarme con ella y me dijo que sí".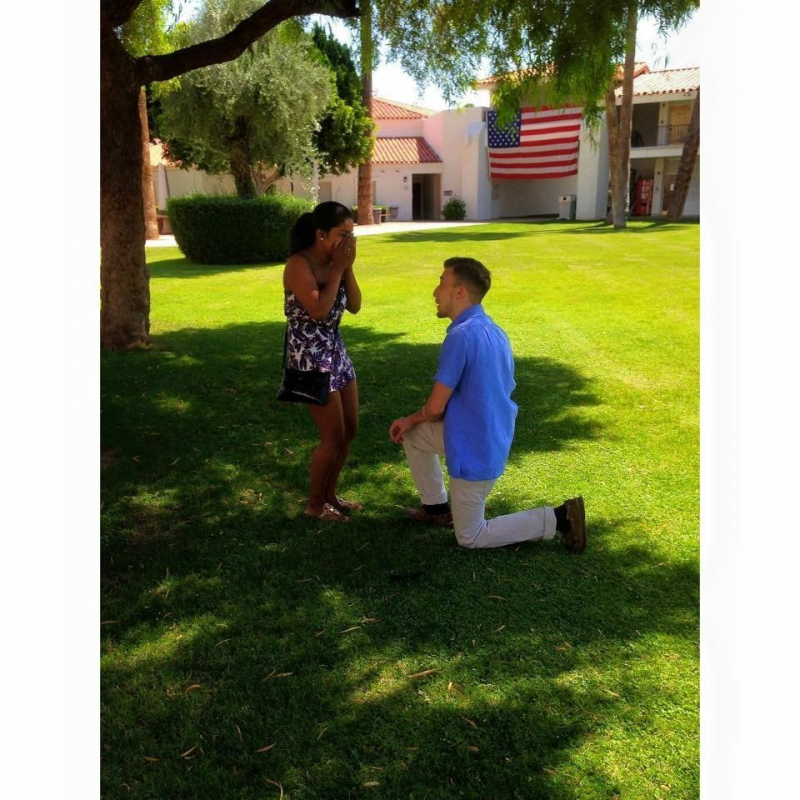 La pareja contrajo matrimonio el pasado mes de diciembre; son la prueba de que los romances de cuento de hadas existen.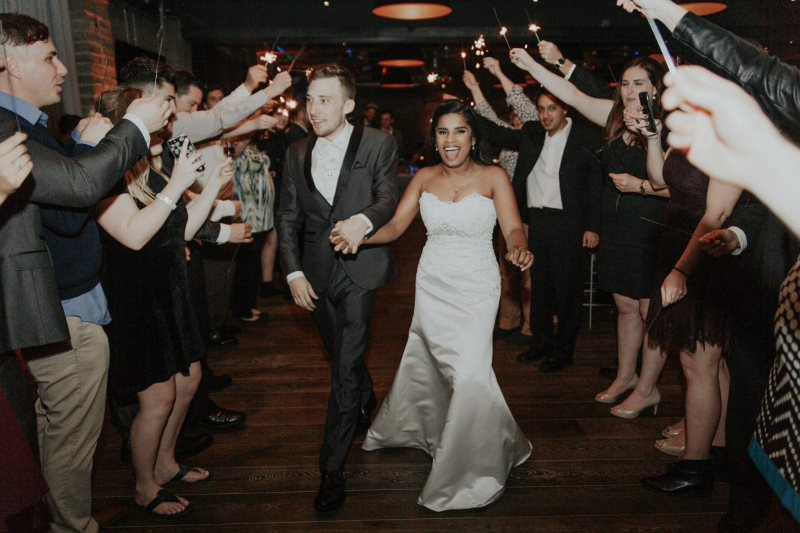 Échale un vistazo a las fotos de la pareja a lo largo de los años: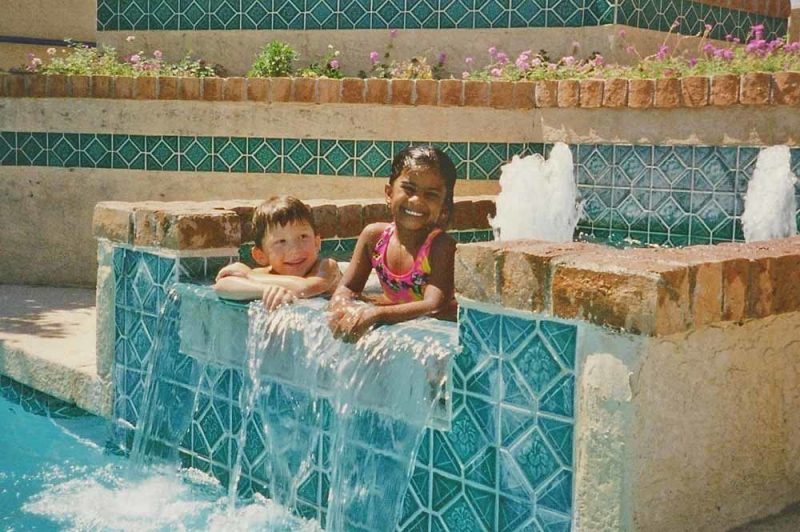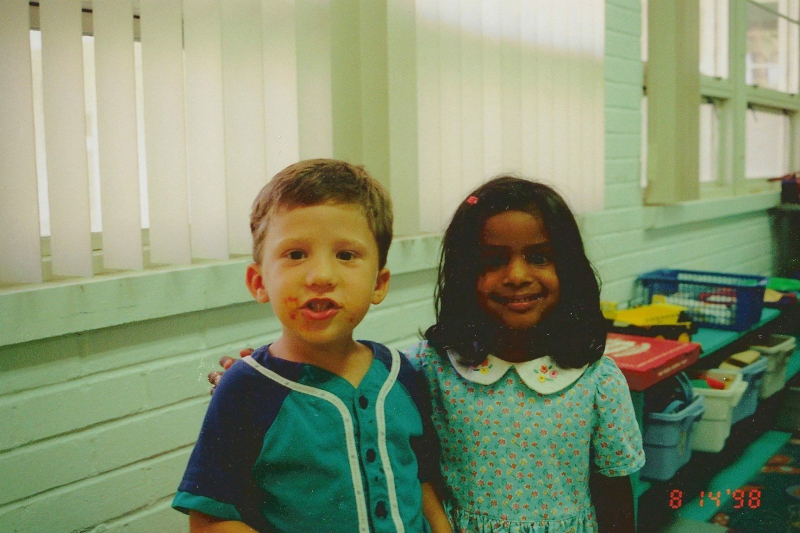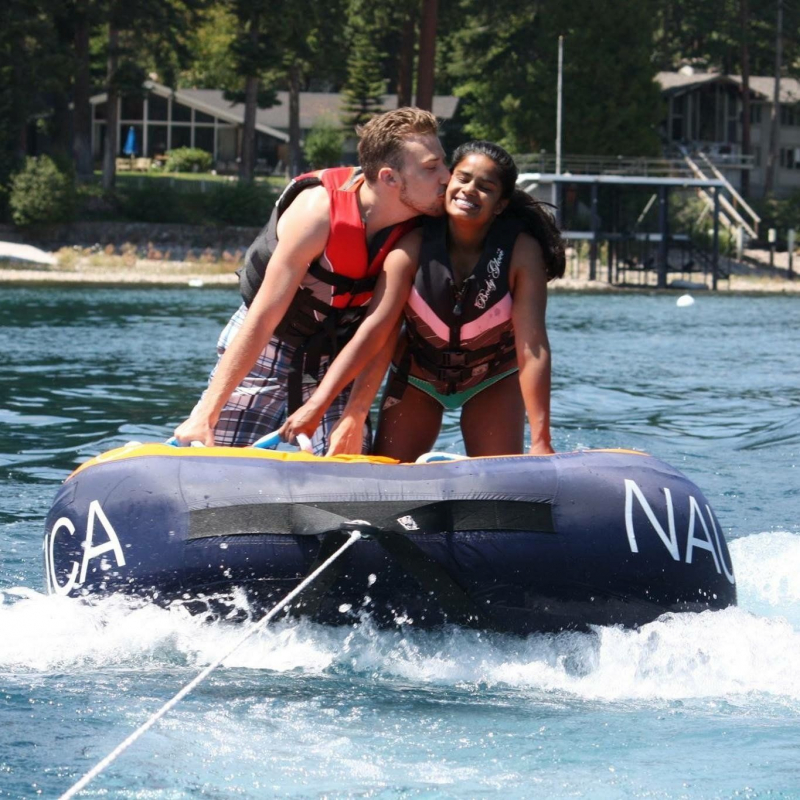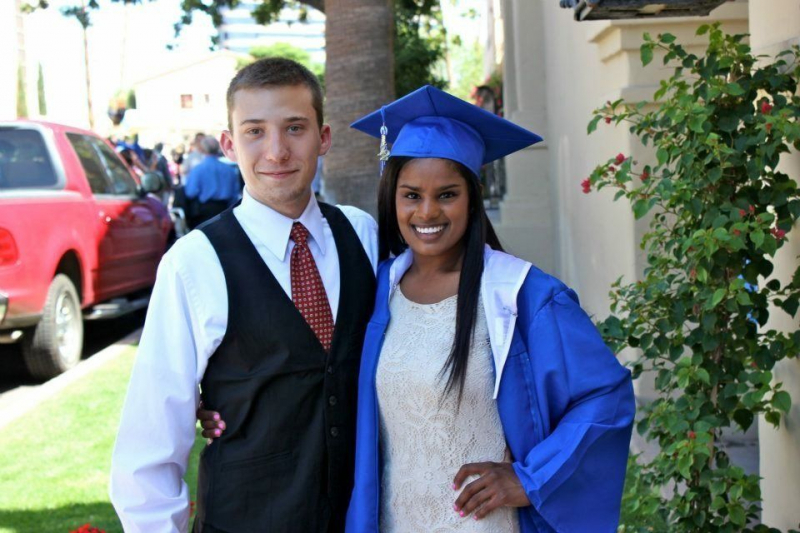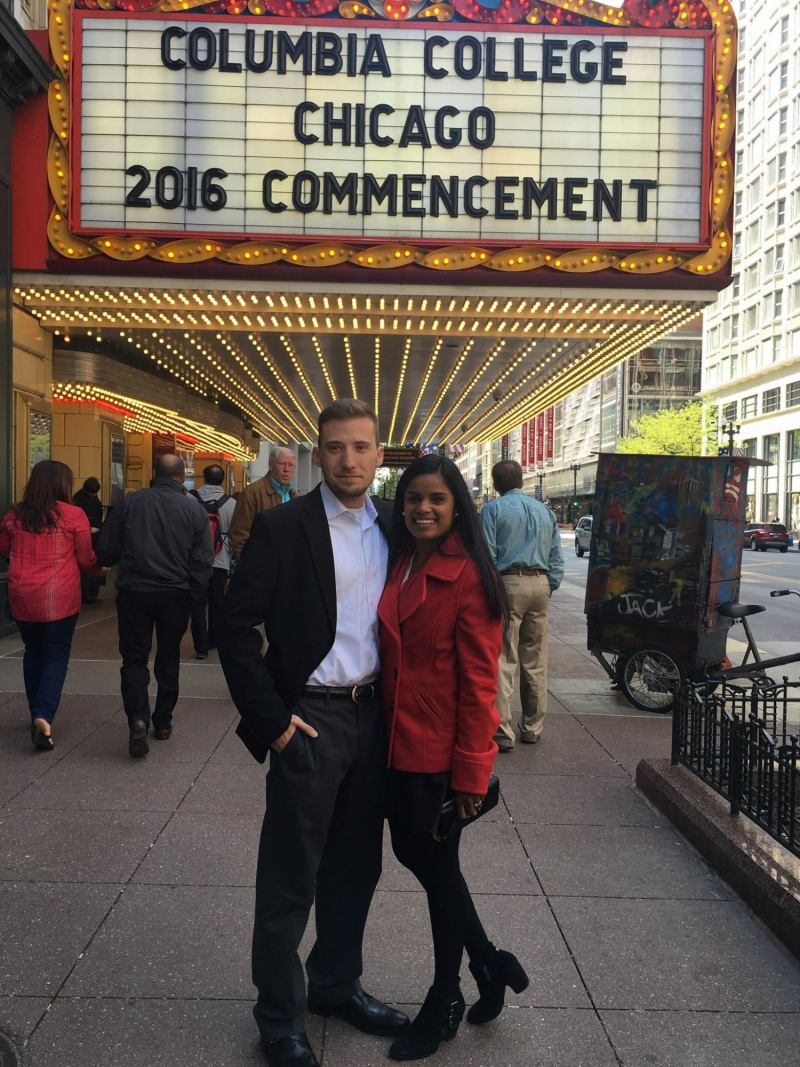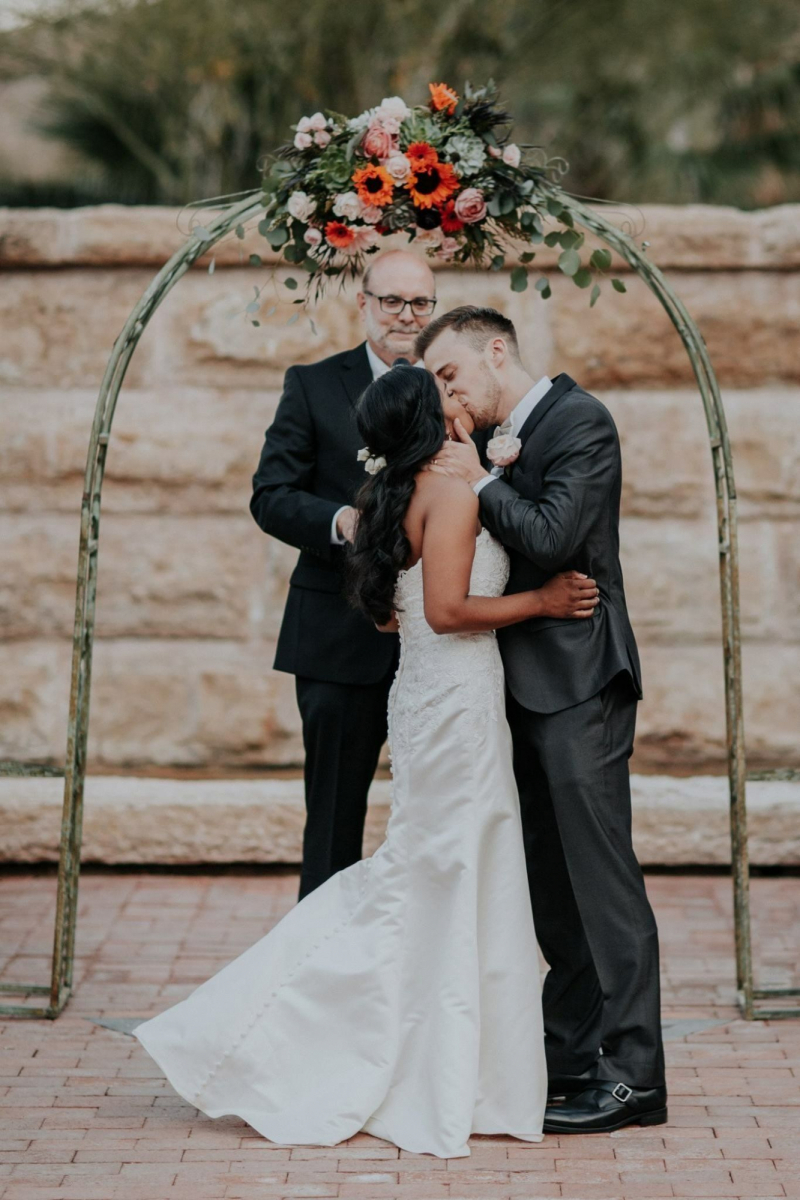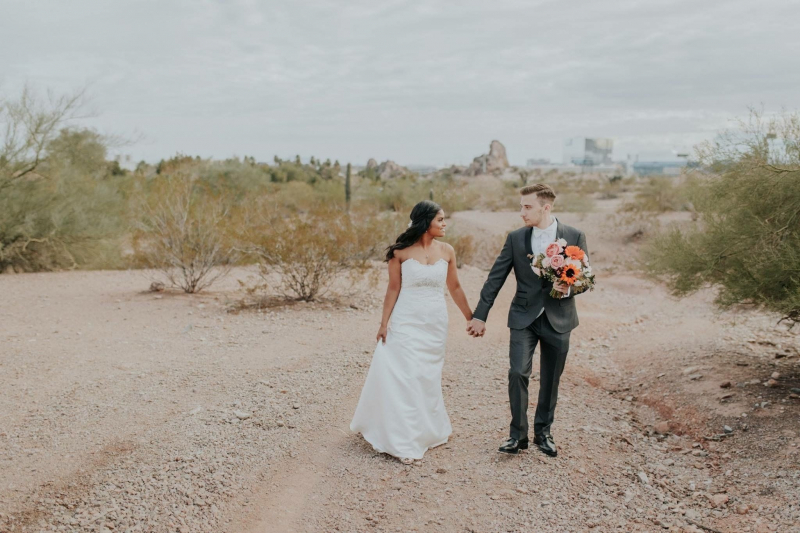 H/T Insider
Este artículo fue publicado originalmente en la edición estadounidense del 'HuffPost' y ha sido traducido del inglés por Lara Eleno Romero.