Sam Smith sobre su actuación en los Oscar 2016: "Odié cada instante"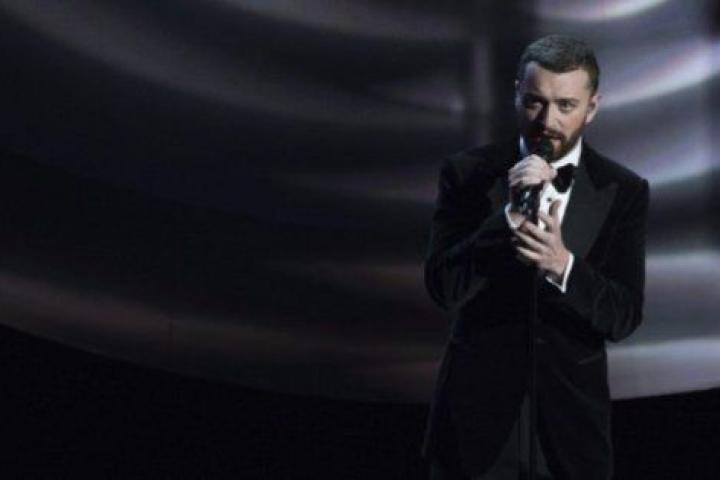 La de Lady Gaga fue, sin duda, la gran actuación de la noche de los Oscar, pero no fue la única. Sin números musicales potentes ni coreografías espectaculares, esta vez la Academia optó por dejarle el protagonismo en lo que a la parte de entretenimiento se refiere a Chris Rock, el presentador de la gala y gran protagonista.
Sin embargo, hubo dos actuaciones musicales más sobre el escenario: la de The Weeknd con Earned It, tema nominado por 50 sombras de Grey, y la de Sam Smith con su Writings On The Wall, de Spectre, que se llevó finalmente el Oscar.
(Sigue leyendo tras las actuaciones…)
Sin embargo, pese a llevarse el premio y cantar en la gala, el músico británico Smith ha segurado que no está nada contento con su actuación. Lo confirmó él mismo en una entrevista que concedió a la BBC justo antes de entrar en la fiesta que celebró Vanity Fair después de la ceremonia.
En una charla informal con la cadena, y acompañado de Jimmy Napes, el compositor de la canción, ambos confirmaron que se sentían muy felices de haber logrado el premio (para el que, además, no partían como favoritos): "Estamos en shock, completamente en shock, es increíble". Sin embargo, al ser preguntado por su actuación, Smith confiesa: "Honestamente, fue el peor momento de mi vida. Cantar fue horrible. Odié cada momento, estaba muy nervioso, la verdad".
"Me sentí sobrepasado, feliz, inseguro, todas esas cosas al mismo tiempo, fue increíble", cuenta el cantante sobre el momento en el que Common y John Legend le nombran ganador. Además, bromea: "Vamos a retirarnos. He acabado con la música".