El candidato a presidir Colombia: "El ideal es que las mujeres se dedicaran a la crianza"
Rodolfo Hernández, apodado ya 'el Trump colombiano', no disimula su machismo.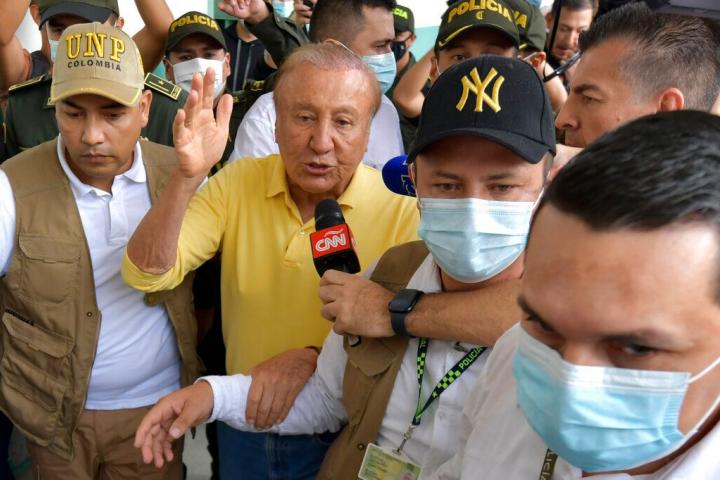 Fue la sorpresa de la noche electoral colombiana, y desde entonces no defrauda en sus declaraciones (machistas, entre otras cosas). Rodolfo Hernández, el candidato populista a la presidencia de Colombia que se verá las caras en segunda vuelta con el progresista Gustavo Petro el próximo 19 de junio, se ha metido este martes en un jardín mayor tratando de aclarar una frase pronunciada hace unos días.
La semana pasada, Hernández contestó en la radio que "no" le parecía buena idea que las mujeres tuvieran un papel en la política o en algún cargo de dirección. La respuesta causó una gran polémica, sobre todo en redes sociales, y este martes el candidato populista trató de matizar lo que, según él, había sido sacado de contexto. El resultado fue incluso peor. "El ideal sería que las mujeres se dedicaran a la crianza de los hijos", dijo el candidato, de 77 años, en Caracol Radio, según recoge El País.
Hace unos días, sus perlas sobre las mujeres fueron estas: "Es bueno que hagan comentarios y que apoyen desde la casa. La mujer metida en el Gobierno, a la gente no le gusta", dijo. Y añadió: "Porque ven que es invasiva, que ella no fue a la que eligieron, al que eligieron fue al marido. Entonces, si hay algo que me tenga que decir Socorro, mi esposa, ella me lo va a decir en la casa". "No debe estar allá metida con carro, con chofer, asesores, gastándole plata a la ciudadanía. No estamos pa' eso", señaló Hernández, sobre la figura de la primera dama en Colombia.
Es bueno que hagan comentarios y que apoyen desde la casa. La mujer metida en el Gobierno, a la gente no le gusta
Este martes, en Caracol Radio, Hernández ha incidido de nuevo en este mismo discurso. "En la presidencia hay una oficina que le ponen a la primera dama, le ponen como 20 carros, guardaespaldas, choferes, tamales, arepas de huevo, a llevar a las amigas allá a joder, a perturbar, eso para qué. Ella me puede ayudar desde aquí [la casa]", ha afirmado Hernández, ya como candidato para la segunda vuelta presidencial.
Según Hernández, si la mujer trabaja fuera de la casa es porque algo no va bien en la sociedad. "A la mujer le tocó ponerse a trabajar para aportar y complementar los gastos de la casa", dijo este martes.
La sorpresa Hernández complica las cosas a Petro, el favorito
El pasado domingo, Hernández obtuvo el 28% de los votos, por detrás del favorito de la izquierda, Gustavo Petro, con el 40% de los apoyos. No obstante, el hecho de que el populista Rodolfo Hernández haya pasado a la segunda vuelta complica las cosas para Petro. Federico 'Fico' Gutiérrez, de la coalición de derechas, que con un 24% de los votos quedó tercero, ya ha pedido a sus electores que voten por Hernández.
La cruzada de Rodolfo Hernández en contra de los derechos de las mujeres no es nueva. En un vídeo anterior, el candidato negaba la existencia del delito de feminicidio, algo "inventado" según él. Anoche en Twitter se encargaron de recordárselo, convirtiendo en tendencia el hashtag #ElFeminicidioSiExiste.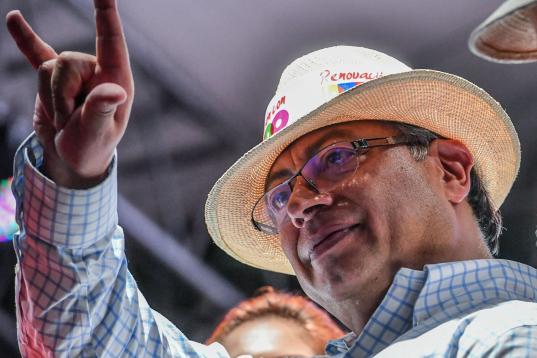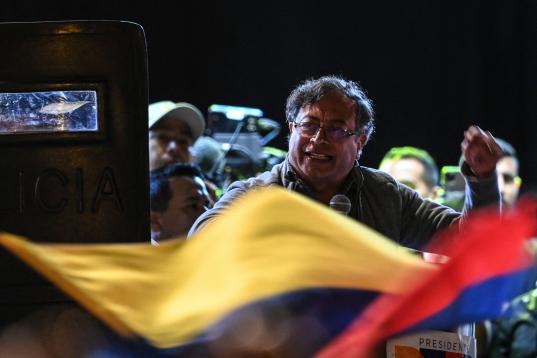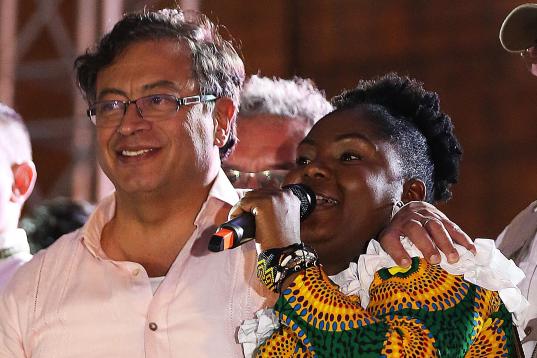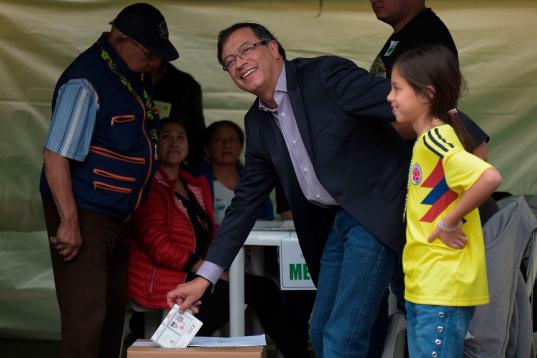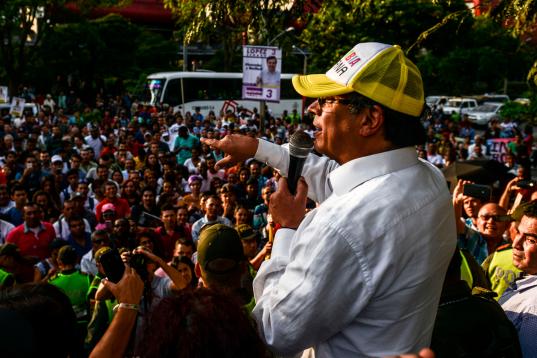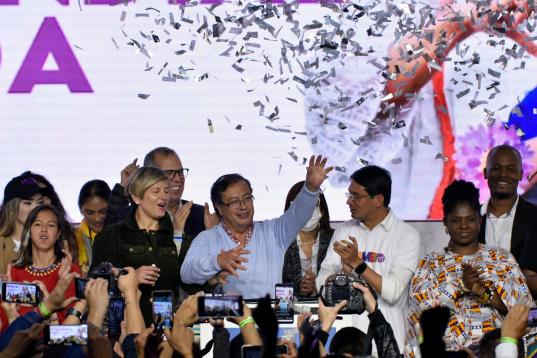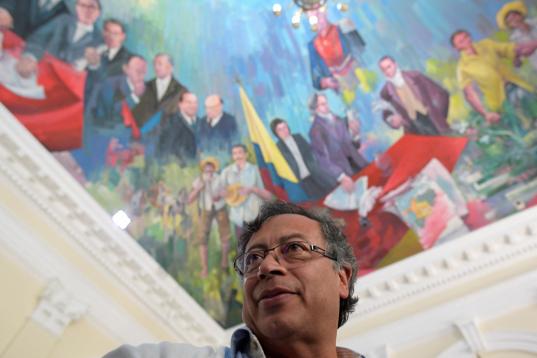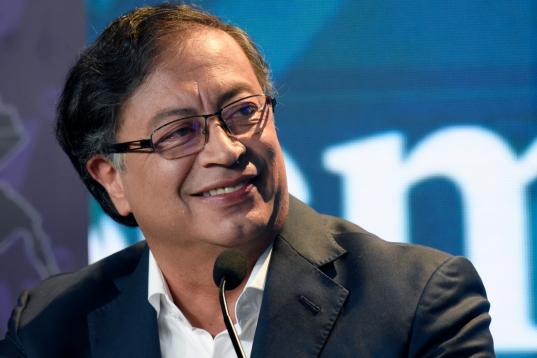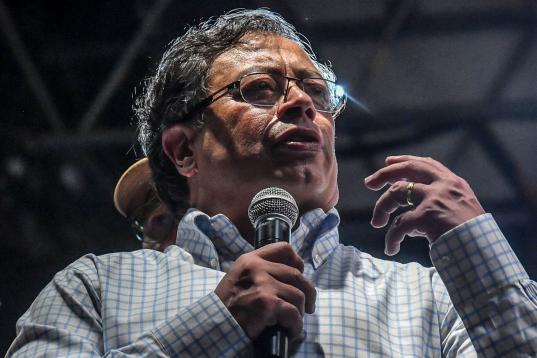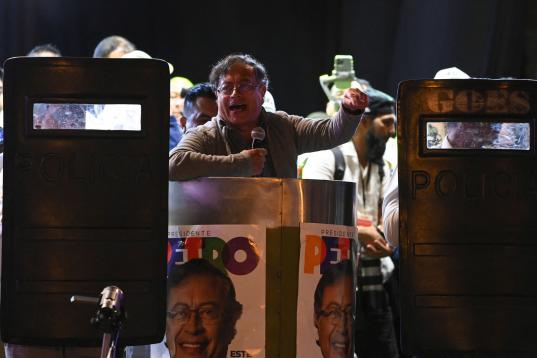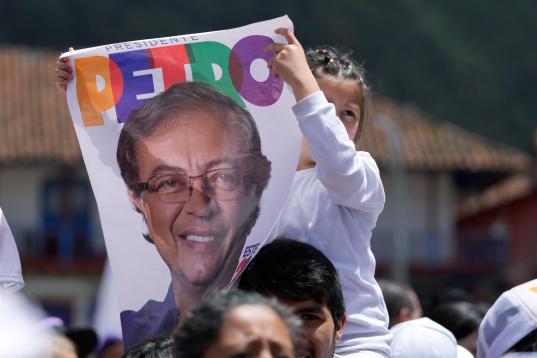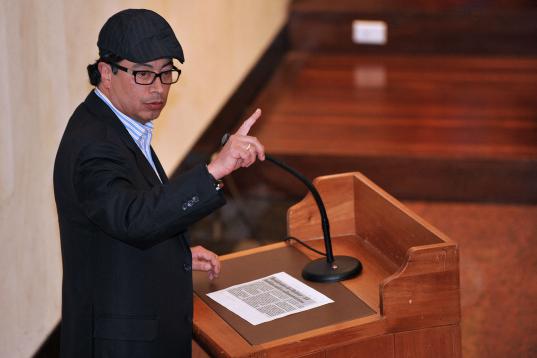 Bogota Mayor, former April 19 (M-19) guerrilla movement member Gustavo Petro, takes part in a public hearing on July 24, 2012, in the courts of the State Council, at the Palace of Justice in Bogota, Colombia. Petro faces a lawsuit loss of invest...