El Gobierno colombiano confirma que el ELN, disidencias de las FARC y otros grupos quieren negociar la paz
Junto al Clan del Golfo y las Autodefensas Unidas de Colombia (AUC) han mostrado su disposición a abrir un diálogo con el nuevo Ejecutivo de Gustavo Petro.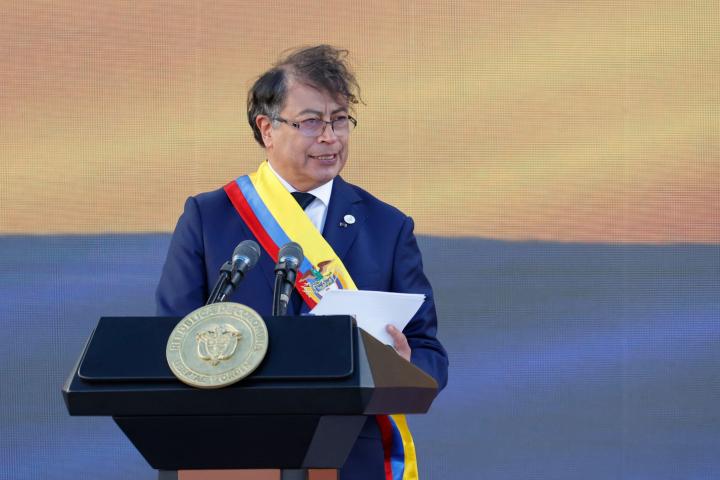 El alto comisionado para la Paz del Gobierno colombiano, Danilo Rueda, ha informado este lunes de que son tres los grupos armados que han mostrado su disposición a abrir un diálogo con el nuevo Gobierno de Gustavo Petro, además de las distintas facciones de las disidencias de las Fuerzas Armadas Revolucionarias de Colombia (FARC).
"Han enviado públicamente algunas organizaciones armadas su disposición de hacer parte de esta apuesta por la paz total", ha explicado, según recoge la cadena colombiana RCN.
Se trata del Clan del Golfo, las Autodefensas Unidas de Colombia (AUC) y la guerrilla del Ejército de Liberación Nacional (ELN), a las que habría que sumar "el Estado Mayor Conjunto de las FARC que congrega a las disidencias".
Búsqueda de localizaciones para las negociaciones
Rueda ha explicado que se está avanzando en la búsqueda de los lugares en los que se llevarán a cabo las negociaciones, pero "los contactos serán secretos, discretos y se conocerán por las personas que tengan la responsabilidad de desarrollar esos acercamientos".
"Saludamos y nuevamente reiteramos el llamado a todos los grupos armados qué tienen control territorial a qué expresen su disposición de la paz total", ha apuntado.
El máximo responsable de la coordinación de las FARC, Iván Lozada, alias 'Iván Mordisco', será el plenipotenciario de paz, según anunciaron las disidencias hace una semana en un comunicado. Antes, el 15 de julio, el Gobierno colombiano había informado de la muerte de 'Mordisco' en una operación militar.
"Las FARC-EP nos hemos planteado, por concepción y convicción, la solución política a la violencia desatada por el Estado, por tal motivo invitamos al nuevo gobierno (...) en cabeza del doctor Gustavo Petro y la doctora Francia Márquez, como genuinos representantes de las aspiraciones de las clases populares, para que en común acuerdo creemos un clima propicio para un acuerdo de cese al fuego bilateral", explicaba el Estado Mayor de las disidencias.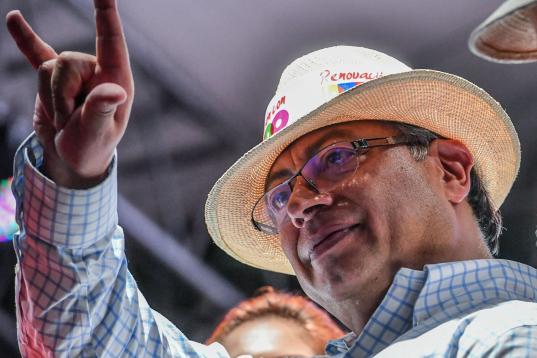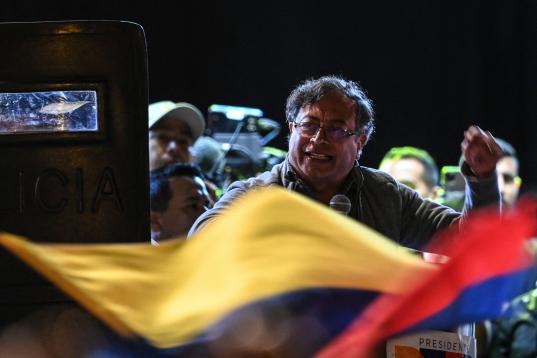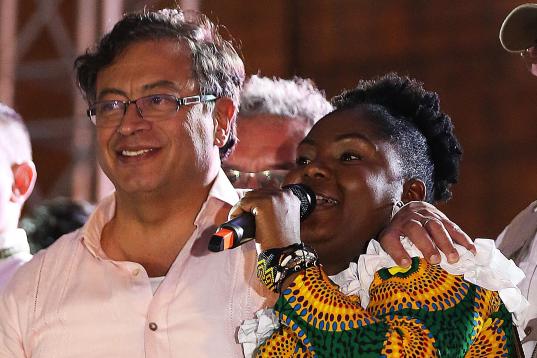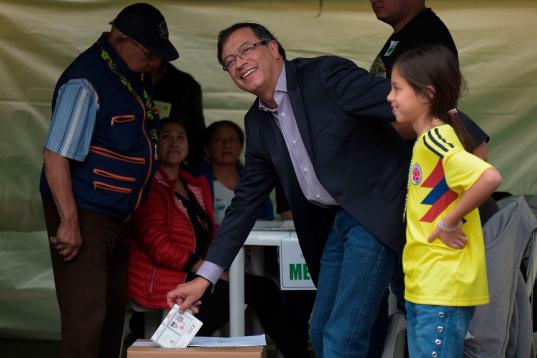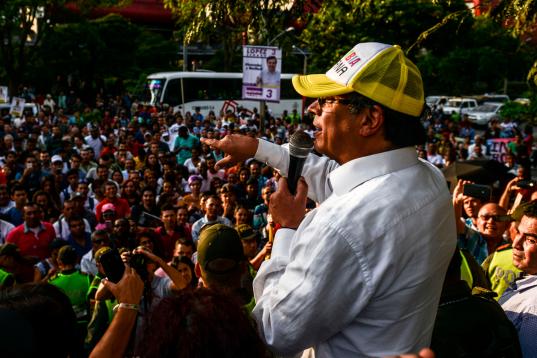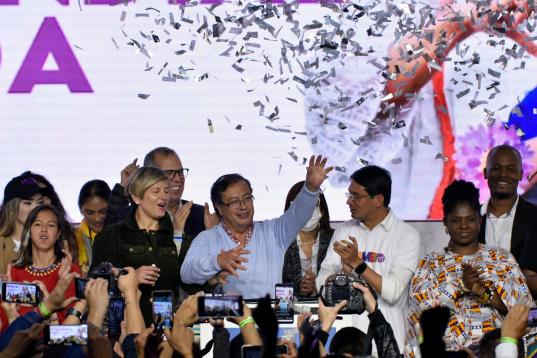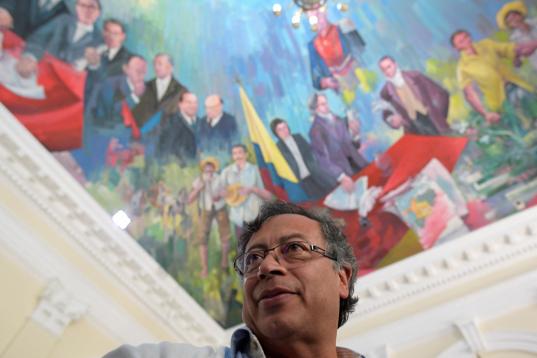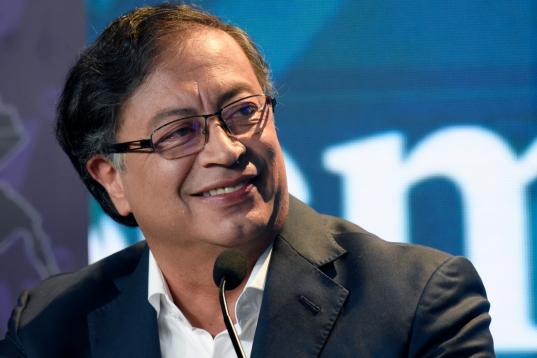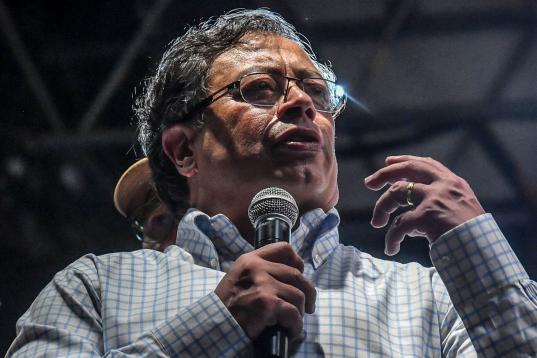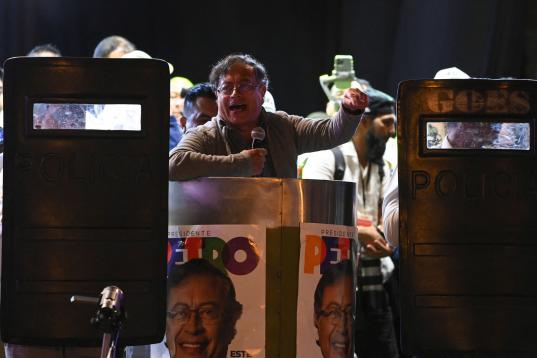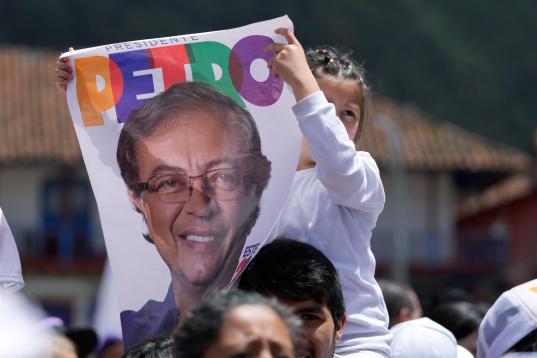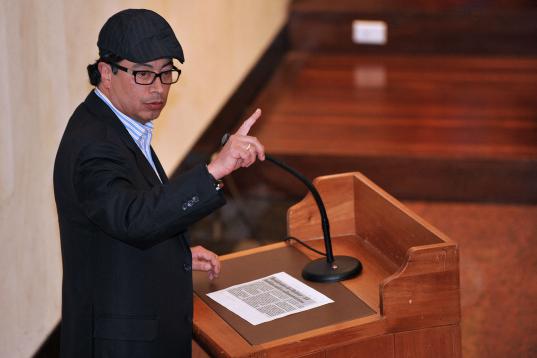 Bogota Mayor, former April 19 (M-19) guerrilla movement member Gustavo Petro, takes part in a public hearing on July 24, 2012, in the courts of the State Council, at the Palace of Justice in Bogota, Colombia. Petro faces a lawsuit loss of invest...