Cuatro activistas de Femen se encadenan en Vistalegre en protesta por el acto de Vox
Buscaban expresar su rechazo a la ideología "fascista, racista y homófoba" del partido de Santiago Abascal.
Cuatro activistas del movimiento feminista Femen se han encadenado esta madrugada a las rejas del Palacio de Vistalegre, en el distrito madrileño de Carabanchel, para expresar su rechazo a la ideología "fascista, racista y homófoba" de Vox, partido que celebra un acto político en este lugar.
Una de las cuatro activistas que han participado en la "acción pacífica", Lara Alcázar, ha explicado a Efe que la intención de Femen es expresar que Vox "no puede dar ni un paso más" y que su ideología -ha dicho- "amenaza la democracia".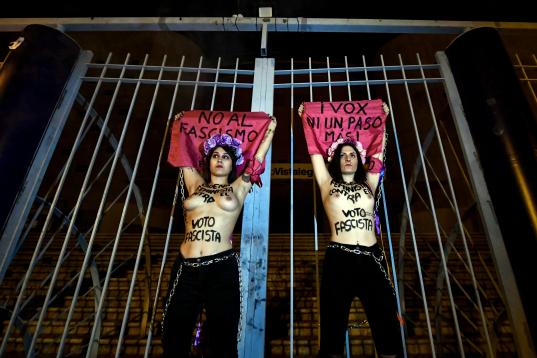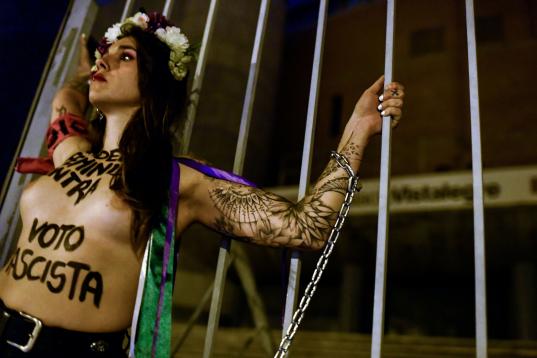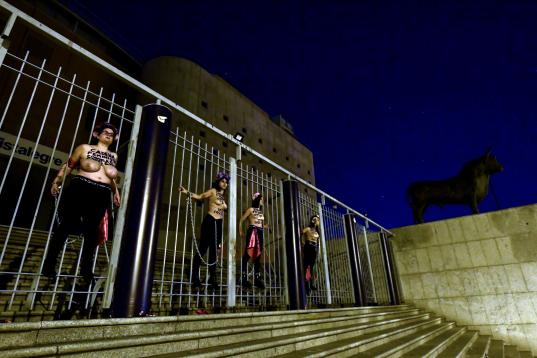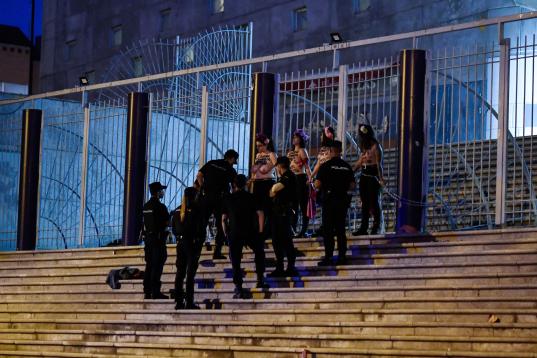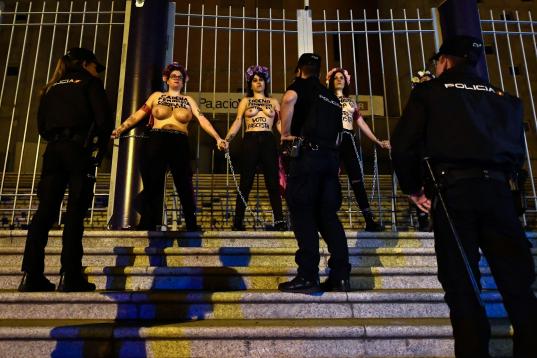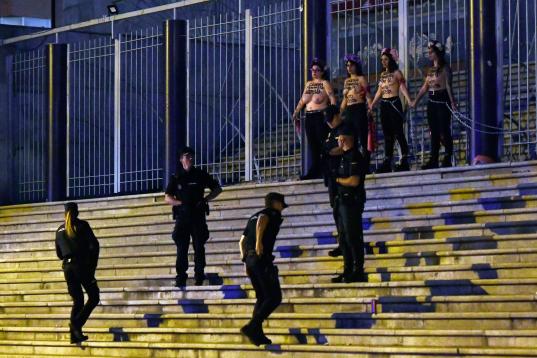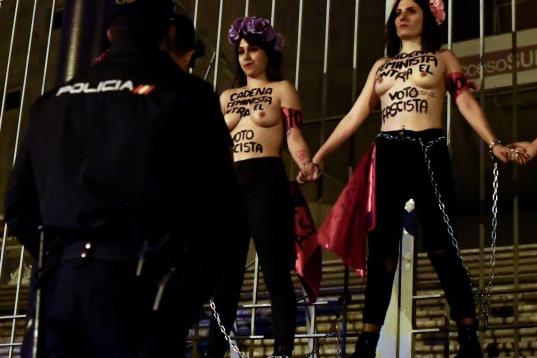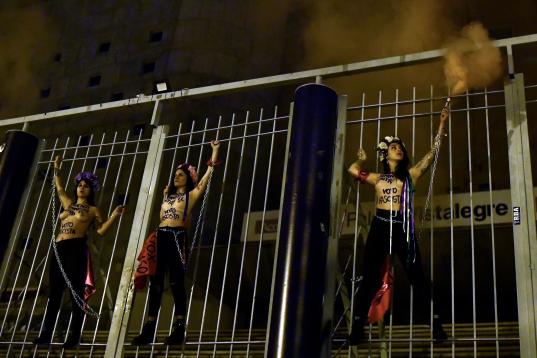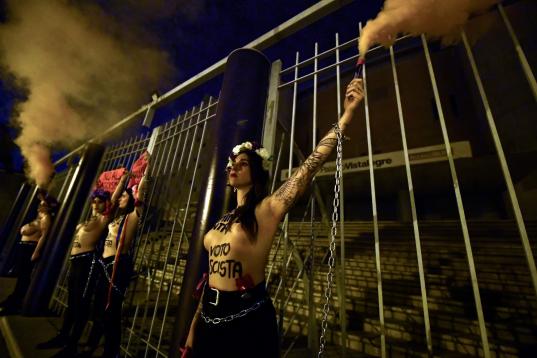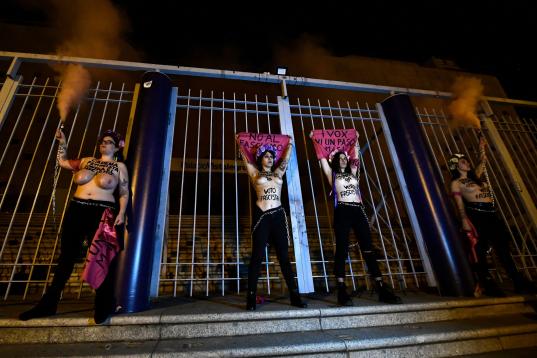 Activists of women's rights organisation Femen, are chained to the gate of Palacio Vistalegre, with the words "against fascist vote" painted on their body, early on October 6, 2019 in Madrid, during a protest against a campaign rally of Spanish ...
Según Alcázar, la Policía Nacional ha cortado sus cadenas con cizallas, les ha identificado después de ser cacheadas por agentes femeninas y les ha obligado a abandonar el lugar hacia las 8:00 horas, cuando ya habían comenzado a llegar al lugar varios autobuses con militantes de Vox.
Vox ha convocado este domingo un acto en Vistalegre para celebrar el aniversario de su irrupción en la escena política y lanzar la precampaña para las elecciones generales del 10 de noviembre.
Está previsto que en el acto participen Santiago Abascal, el secretario general del partido, Javier Ortega Smith; el portavoz en el Congreso, Iván Espinosa, y la presidenta del Vox en Madrid, Rocío Monasterio.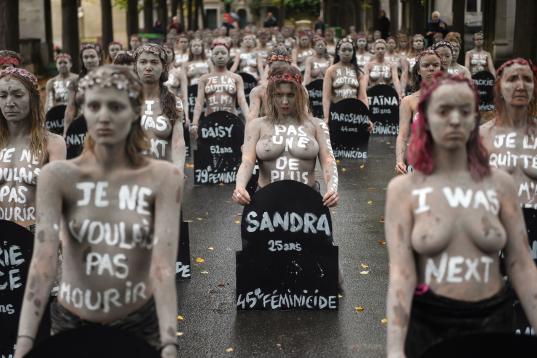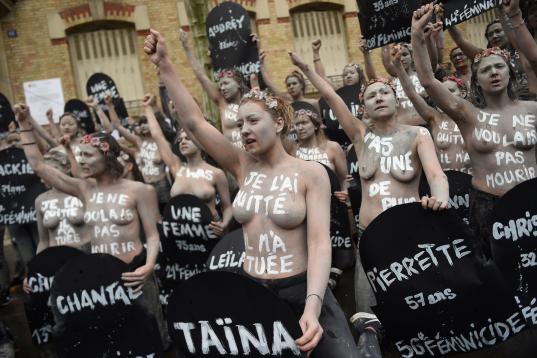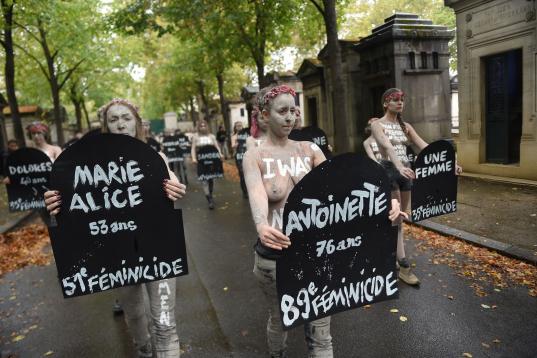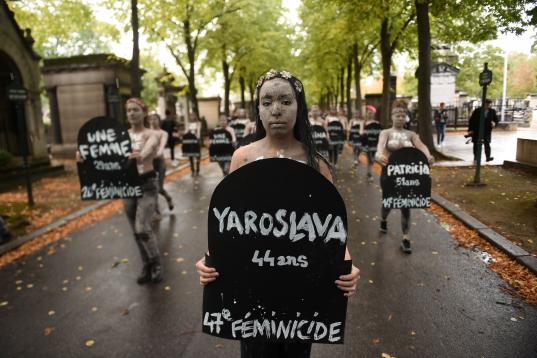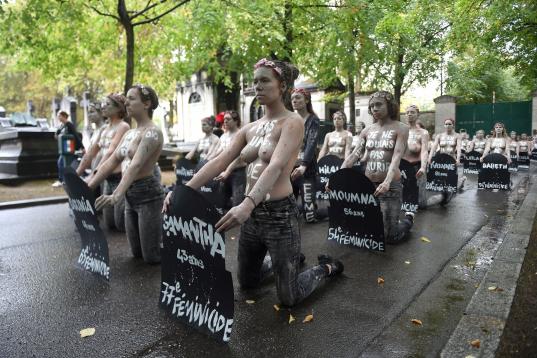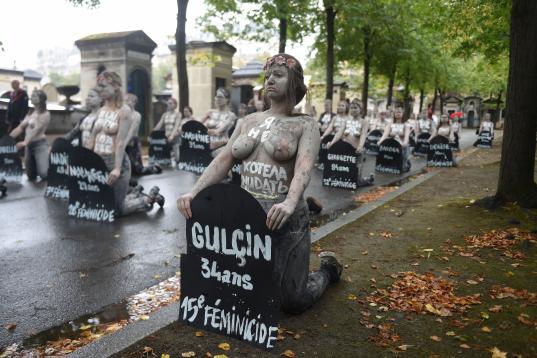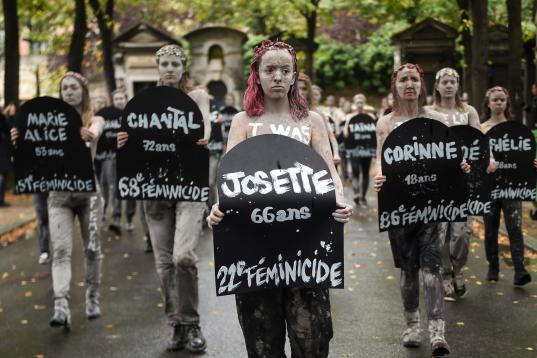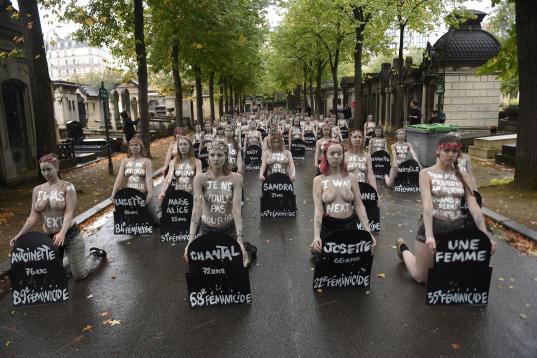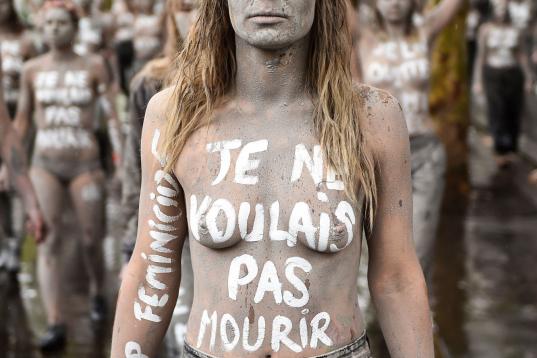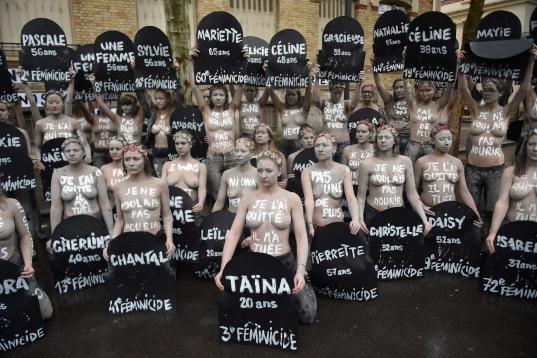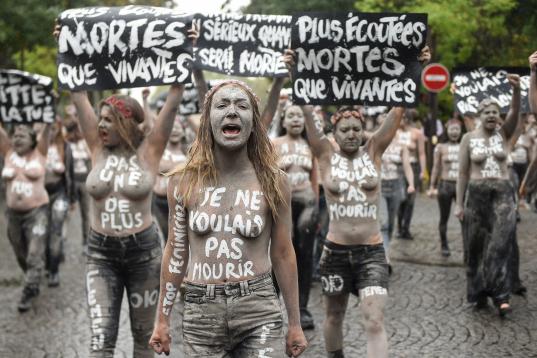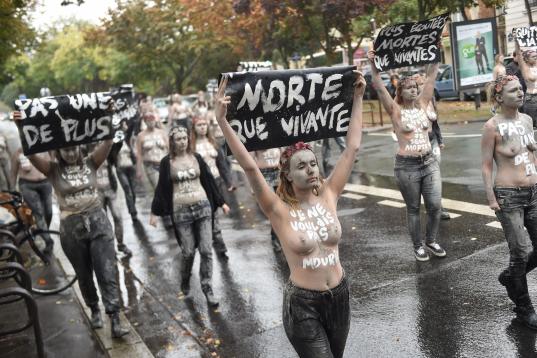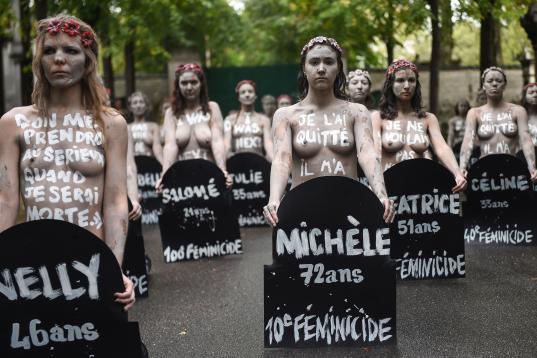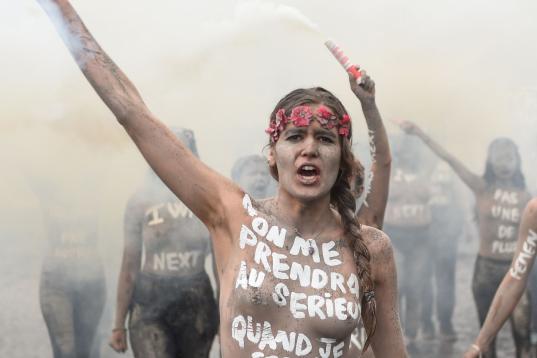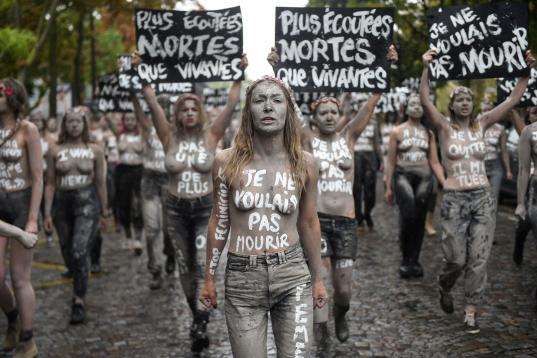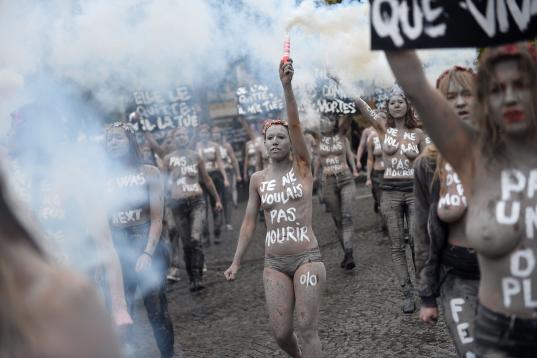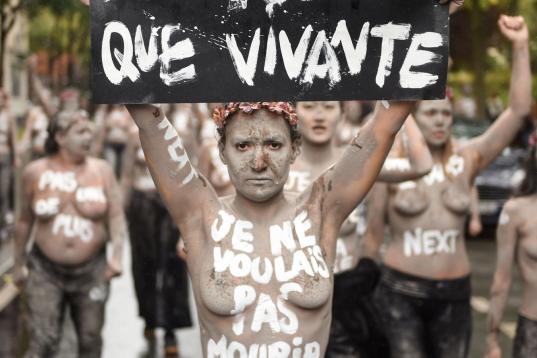 A Femen activist holds a placard reading "More heard dead than alive", and "I didn't want to die" (on her chest) during a protest action dedicated to the memory of the women killed by their partner or ex-partner and against the violence against ...