Un centenar de activistas de Femen marchan en París contra la violencia machista
Han cruzado en silencio el cementerio de Montparnasse.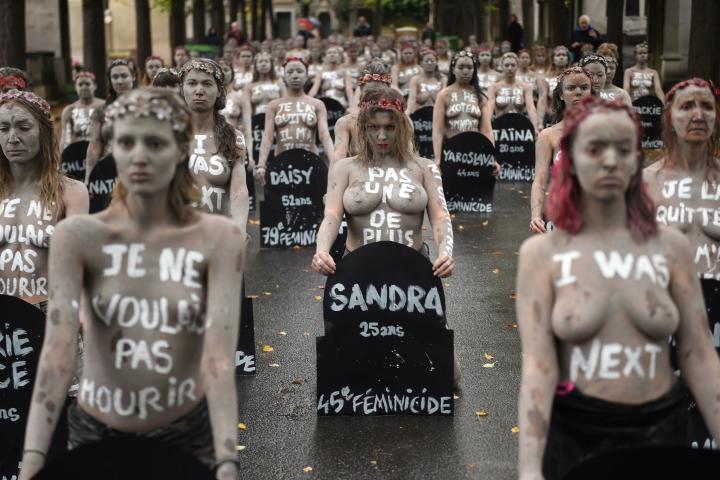 Con la cara y el pelo cubierto con arcilla gris, un centenar de activistas de Femen han protestado en París (Francia) contra la violencia machista.
Lo han hecho portando cada una un letrero con forma de lápida en la que se podían leer los nombres de las 121 mujeres asesinadas por sus parejas o exparejas este año en Francia.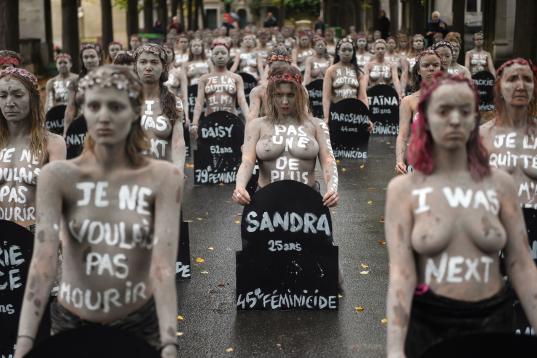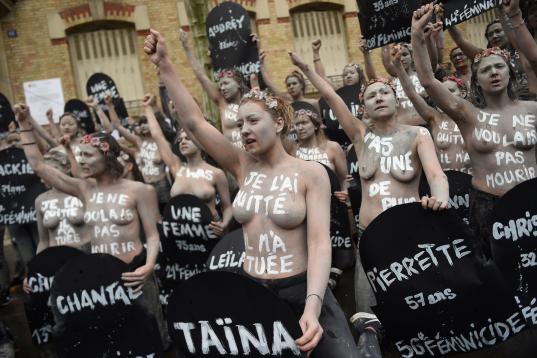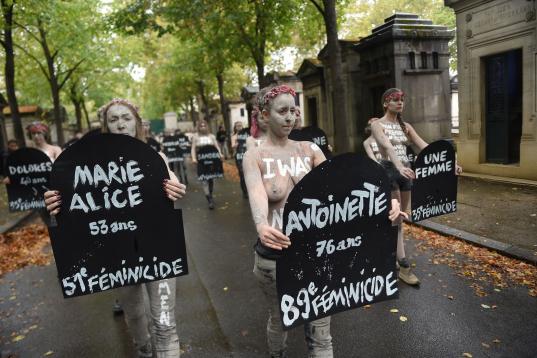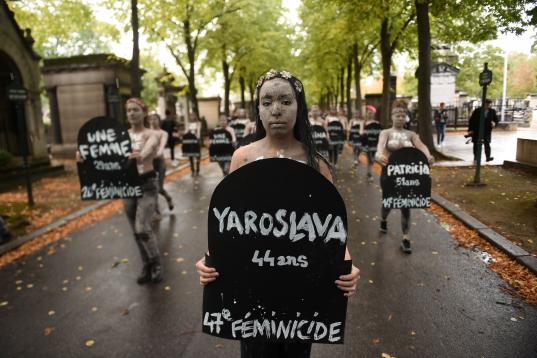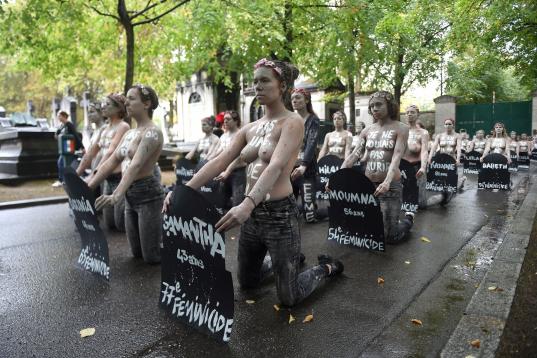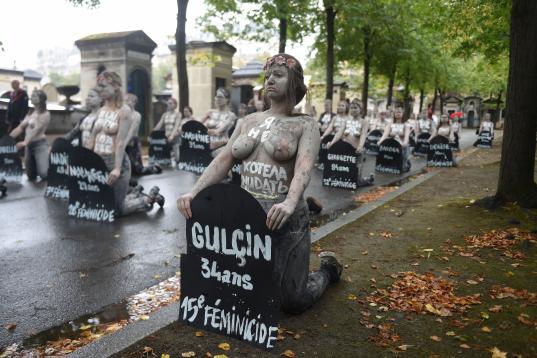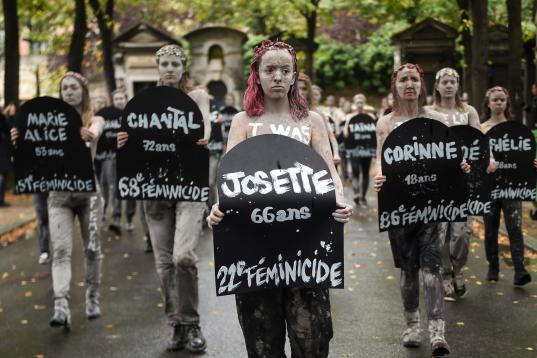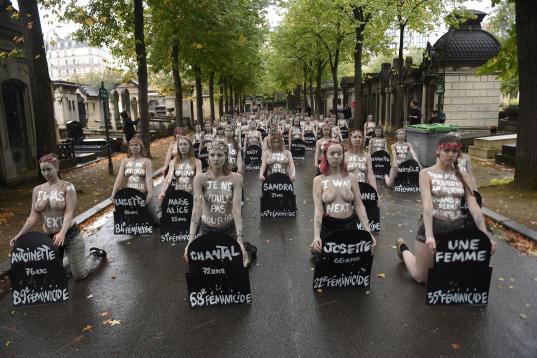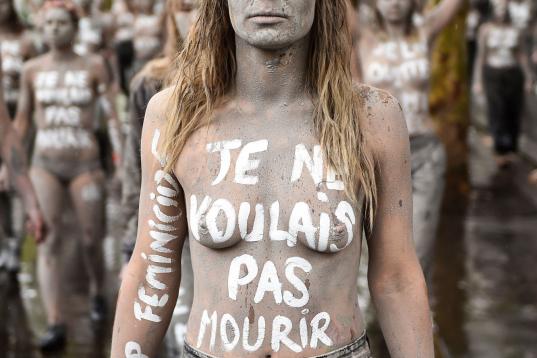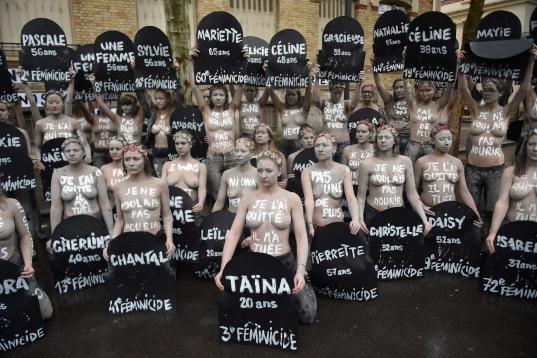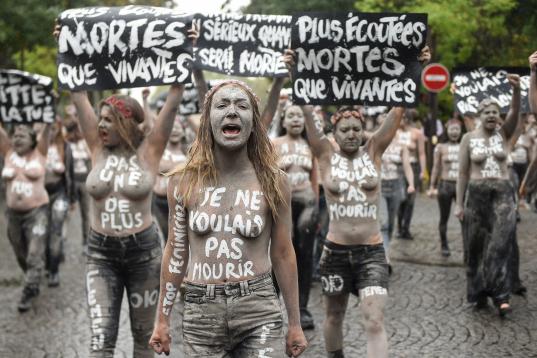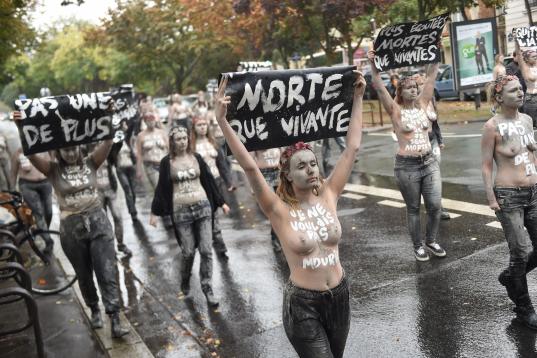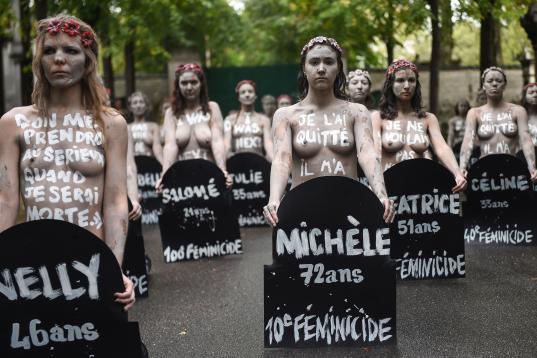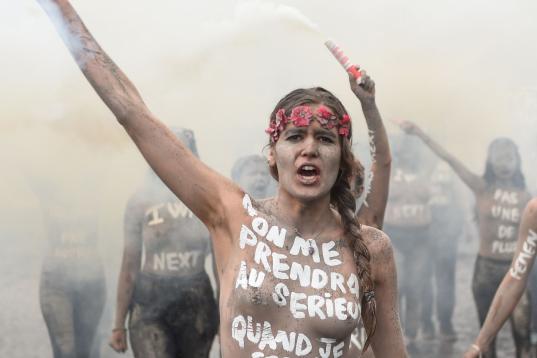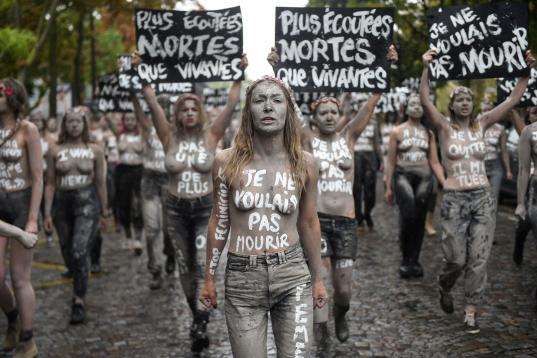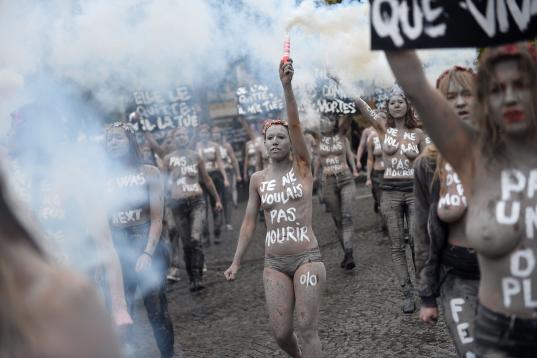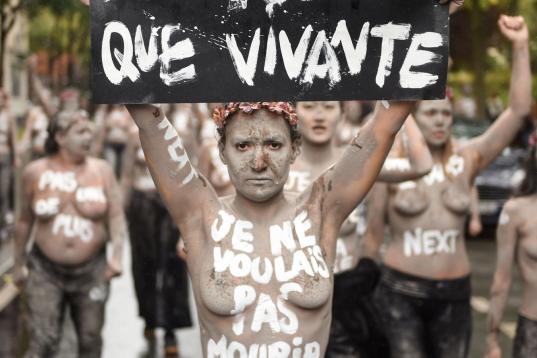 A Femen activist holds a placard reading "More heard dead than alive", and "I didn't want to die" (on her chest) during a protest action dedicated to the memory of the women killed by their partner or ex-partner and against the violence against ...
"Ni uno más", han gritado en las calles adyacentes al cementerio de Montparnasse, antes de marchar en silencio por el recinto.
La marcha, han explicado, busca denunciar la situación en Francia y representar a las asesinadas. "Recordemos que la mayoría de estas mujeres, antes de ser asesinadas, habían sido víctimas de violencia de género y habían alertado a la sociedad civil, la policía y el poder judicial".
Inna Shevchenko, portavoz de Femen, ha pedido más implicación a las autoridades para enfrentar este problema. "Todas podemos ser potenciales víctimas de violencia de género, de un feminicidio", ha aseverado.